How Vancouver prepares for emergencies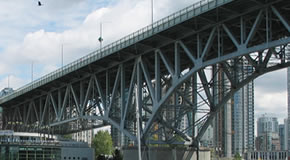 Everyone has a role to play in making sure we all stay safe in emergencies.
Our responsibility
The City commits major resources to make our public buildings, roads, bridges, and you safe.
Like other local governments in BC, we lead the initial response to emergencies and disasters by:
Preparing emergency plans
Coordinating and managing emergency planning with first responders
Running emergency training and exercises with City staff and other first responders
Training volunteers to help deliver essential services and housing during a disaster
Providing basic services to those impacted by a disaster
Maintaining police, fire, and specialized teams (such as CAN-TF1 and Hazmat) to mobilize quickly in an emergency situation
We regularly share updates relevant for residents via our social media accounts. In the event of an emergency our @CityofVancouver X account is a good source to follow. We will share information from the relevant emergency response organizations such as fire, police, the Port of Vancouver, and health authorities. Depending on the nature of the emergency or threat, we will provide further information and other sources to follow for critical information.