Are you a small business owner planning a renovation or looking to move or start a business in Vancouver? Learn how we can help you.
Building permits and regulations are enforced by the City of Vancouver to ensure safety and livability for you, your neighbours, and future property owners and residents.
To keep Vancouver safe and liveable, we:
Reviews permit applications, and enforces regulations in a fair and consistent manner
Are working hard to decrease the length and complexity of the permit process by introducing online services and more efficient processes
Enforces procedures to protect historic buildings and our urban forest during development and renovations
Development and Building Services Centre
More services, one location
Our Services Centre has moved from City Hall East Wing to 515 West 10th Ave (at the northwest corner of Cambie St and West 10th Ave).
Free 2-hour parking is offered at the surface parking lot on West 10th Ave between Cambie St and Yukon St.
How we can help you
Trying to avoid getting a permit to save money can end up costing you time, and money. If you are unsure whether or not you need a permit, call the Development and Building Services Centre at 604-873-7611.
The pages in this section will prepare you, so you can speak with your contractor with confidence, and have the information you need to get started.
Contact the Development and Building Services Centre about building and zoning
Location and mailing address
Development and Building Services Centre
Ground floor
515 West 10th Avenue
Vancouver, BC V5Z 4A8
Hours
Monday, Wednesday, Friday
8:30am to 4:30pm
Tuesday, Thursday
8:30am to 4:00pm
Free 2-hour parking
West 10th Ave parking lot,
between Cambie and Yukon
Do you need an inspection?
City inspectors can help you make sure that construction or renovation work is done safely, and complies with relevant bylaws.
Learn about inspections
Get a permit
Know the rules
Summary of the City of Vancouver Fire Bylaw 11312. This bylaw contains the regulations actively enforced by Vancouver Fire and Rescue Services.
Learn about the regulations that apply to construction and development in Vancouver, and the bulletins and advisories that update those regulations.
Zoning districts and regulations
Learn about building in Vancouver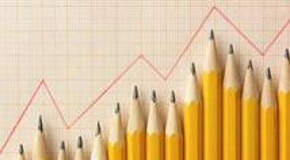 View data about construction-related activity in the City of Vancouver.