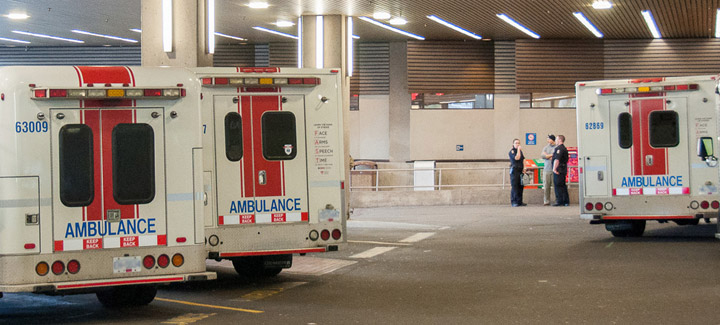 Collision data
Transportation related injuries are the second highest cause of serious injuries arriving at hospital emergency departments.
We use collision data to:
Identify key safety issues
Prioritize intersections and corridors in need of detailed safety assessments
Develop effective safety strategies
Monitor our progress
Get the numbers
To better understand transportation related collisions and avoid any gaps in our analysis we are currently reviewing a variety of data sources:
Collision claims reported to ICBC : ICBC collects all reported vehicle and motorcycle collisions in Vancouver and provides this data to us every year. ICBC data has been our most extensive data source for many years.
Current data trends
Traffic Related Fatalities
Fatalities by city
Serious Injuries
Traffic Related Fatalities
Other data sources we are exploring
To understand traffic related injuries, we are looking at the following data sources from our health partners:
Hospital injury data
Ambulance data
Injuries and fatalities in 2021 in Vancouver


serious injuries that require admission to hospital

minor injuries receiving treatment at hospital
Percentage of injuries and fatalities based on age or mode of travel

of pedestrian fatalities were seniors (65+)

Approximately
of serious injuries and fatalities involved pedestrians or cyclists
Approximately
of pedestrian serious injuries and fatalities occurred after dark