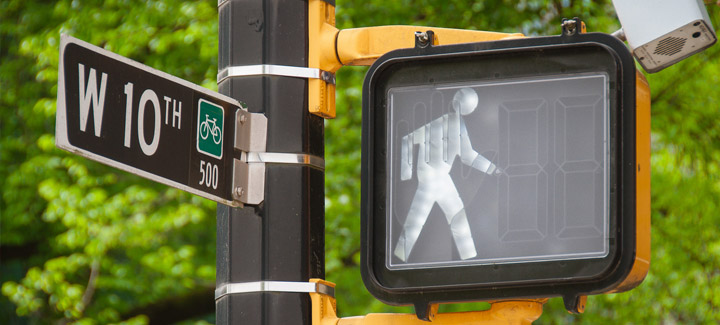 How we are improving transportation safety
Fatality rates in Vancouver are low compared to other peer cities, but there is still room for improvement.
To reach zero traffic related fatalities and injuries, we are:
Evaluating hospital and ambulance injury data to understand traffic related serious injuries and make decisions based on that data
Identifying priority intersections and corridors
Piloting new safety strategies and devices
Engaging with the public to travel safely
Continuing to work with our safety partners, such as the Vancouver Police Department (VPD) and the ICBC (Insurance Corporation of BC) to:

Develop targeted enforcement programs to tackle dangerous behaviours at priority locations
Inspect commercial vehicles with other municipalities, as well as provincial commercial safety and enforcement agencies
Cost share infrastructure upgrades that improve safety through ICBC's Road Improvement Program

What's new
Minor amendments to the Street and Traffic Bylaw 2849 and Skateboards in Protected Bike Lanes presented to council in November 2017. View the brief summary (2.60 MB)
Pedestrian signal at Granville and Balfour, installed October 2017
Accessible pedestrian signal to assist blind or low vision users crossing at Matheson and SE Marine, installed October 2017
Quick start action plan
Check out new safety upgrades coming soon. Hover on the map icons for more information.
Effectiveness of safety upgrades
To help us identify the most successful solutions in reducing traffic related fatalities and injury collisions at priority locations, we assess the effectiveness of safety upgrades that have been implemented in recent years, including actions recommended through the Pedestrian Safety Study and Action Plan

(8 MB) and Cycling Safety Study

(10 MB).