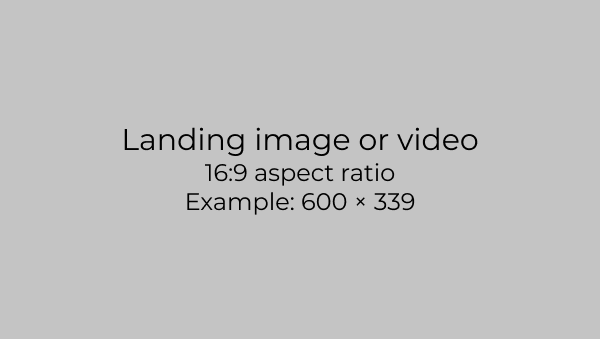 Transportation project template - delivery phase
Full-width introduction, one to two sentences per point – keep it brief:
What is this project about?
Why is it happening?
How will people who are affected benefit?
What important terms need defining? Define them inline, in context. Avoid a separate block for definitions.
Possibly replace with "what you need to know" summary block
What's happening

Full-width latest update
---
Details
The next three sections can have flexible widths (⅓, ½, ⅔, full) to make room for projects with complex details.
Location
A few words about the project area
View a larger map (xx KB)
Work hours
Monday to Friday: 7am to 5pm, extended hours as needed
Weekends: as needed
---
How this project may affect you
These sections can be re-ordered and removed based on user needs. Additional sections could include: noise, vibration, trees, and so on.
Get updates
Contact us
---
If this project was previously in a consultation phase, keep the past updates from that consultation page:
For small and medium projects, moving the past updates into this accordion.
For large projects, demote the consultation phase page as a child page of this delivery phase page, link to it below the accordion, and update any project vanity URL to this delivery phase page.
Related projects option 2