Print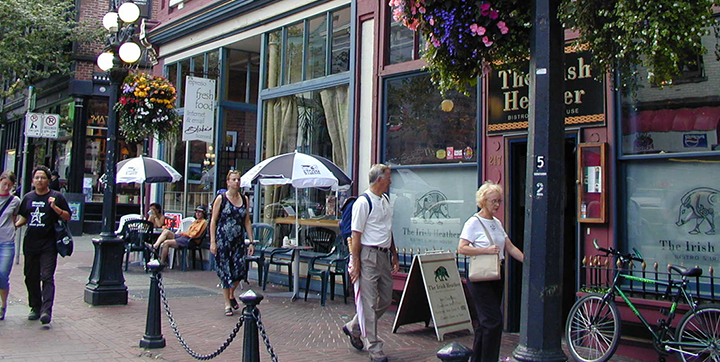 Types of businesses
Any organization doing business in or from Vancouver must have a business licence.
To find out what permits and licences you might need, including provincial and federal, as well as municipal requirements, visit BizPal .
If your business is located outside of Vancouver, but you still conduct business within the city, you will need a Vancouver business licence. For example, you are a plumber with a business address in Surrey, but you routinely work for customers in Vancouver?
Important: Your business and your location
Before you purchase or sign a lease for your business location, check with the Development and Building Services Centre first to make sure that you will be able to conduct your type of business in those premises.
There are different requirements under the Zoning & Development Bylaw and the Building Bylaw for different uses. Each space in a building has its own specified approved use and sometimes the use of that space cannot be changed without an approval or a permit, or both.
Find approved locations, apply to operate a cannabis retail store in Vancouver, and learn how we regulate these types of businesses.
Apply for a clothing donation bin business licence. Review the requirements and how to apply.
Because of the social and legal impacts of serving alcohol, restaurants, pubs, and clubs in Vancouver have more licensing requirements.
A home-based business is an office in your own home. Read the requirements and apply for a business licence.
Get a business licence to rent your residential property. We have 3 licences based on how long you'll rent it and if you live there.
Get the requirements and apply for a vehicles for hire licence to transport people or goods in Vancouver.
You can get a business licence that allows you to work trades in six cities throughout Metro Vancouver.
Contact us about business licences
Location and mailing address
Development and Building Services Centre
Ground floor
515 West 10th Avenue
Vancouver, BC V5Z 4A8
Phone: 311
Hours
Monday, Wednesday, Friday
8:30am to 4:30pm
Tuesday, Thursday
8:30am to 4:00pm
Free 2-hour parking
West 10th Ave parking lot,
between Cambie and Yukon