Print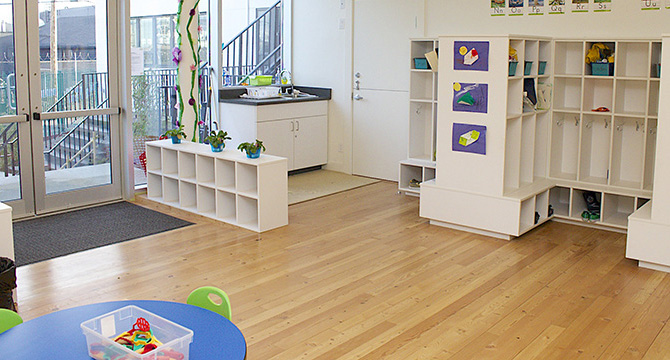 Developing a childcare centre
Our staff work with developers, building and landscape architects, and early childhood educators to plan and design new group childcare centres in ways that contribute to the social, emotional, intellectual, and physical wellbeing of children.
Getting started
Begin planning a childcare facility by reviewing our guidelines and checklists. They will help guide you through the development process:
The Childcare Design Guidelines ensure that new childcare centres promote healthy child development. (511 KB)
The guidelines are applied to all new group childcare facilities in Vancouver. If you plan to develop a new childcare centre, your plans will be reviewed for compliance with these guidelines at the rezoning stage, development permit stage, or both.