Prevent food waste at home
Join us in learning how to reduce food waste by planning meals, using up the food you buy, and storing food properly so it stays fresh longer.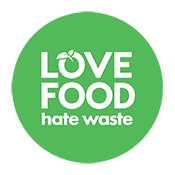 We are proud to partner with Love Food Hate Waste in their work towards reducing at-home food waste.
Learn more about their recent campaigns and activities (7.6 MB)
Of the 5.14 million tonnes of food that is wasted annually by households in Canada, 63% is avoidable, consisting of food that could have been eaten.
For the average Canadian household, that amounts to 140 kilograms of wasted food per year – at a cost of more than $1,100 per year.
Help us all reduce the amount of edible food we waste at home.
Avoidable vs unavoidable food waste
Our goal for a zero waste community is to reduce avoidable food waste.
What's the difference?
Avoidable food waste
Avoidable food waste is food that is thrown away or composted when it could have been eaten.
Examples include:
Leftovers
Speckled bananas
Limp parsley
Last slice of bread
Half an apple
By planning it out, using it up, and keeping it fresh, we can all reduce the amount of avoidable food waste.
Unavoidable food waste
Unavoidable food waste are scraps from food preparation that generally can't be eaten.
Examples include:
Bones
Egg shells
Vegetable peelings
Tea bags
Coffee grounds
Unavoidable food waste is best disposed of in your Green Bin or in your building's organics bin.