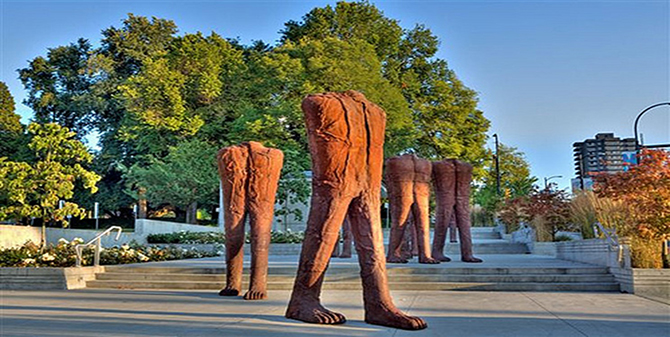 Cambie Street views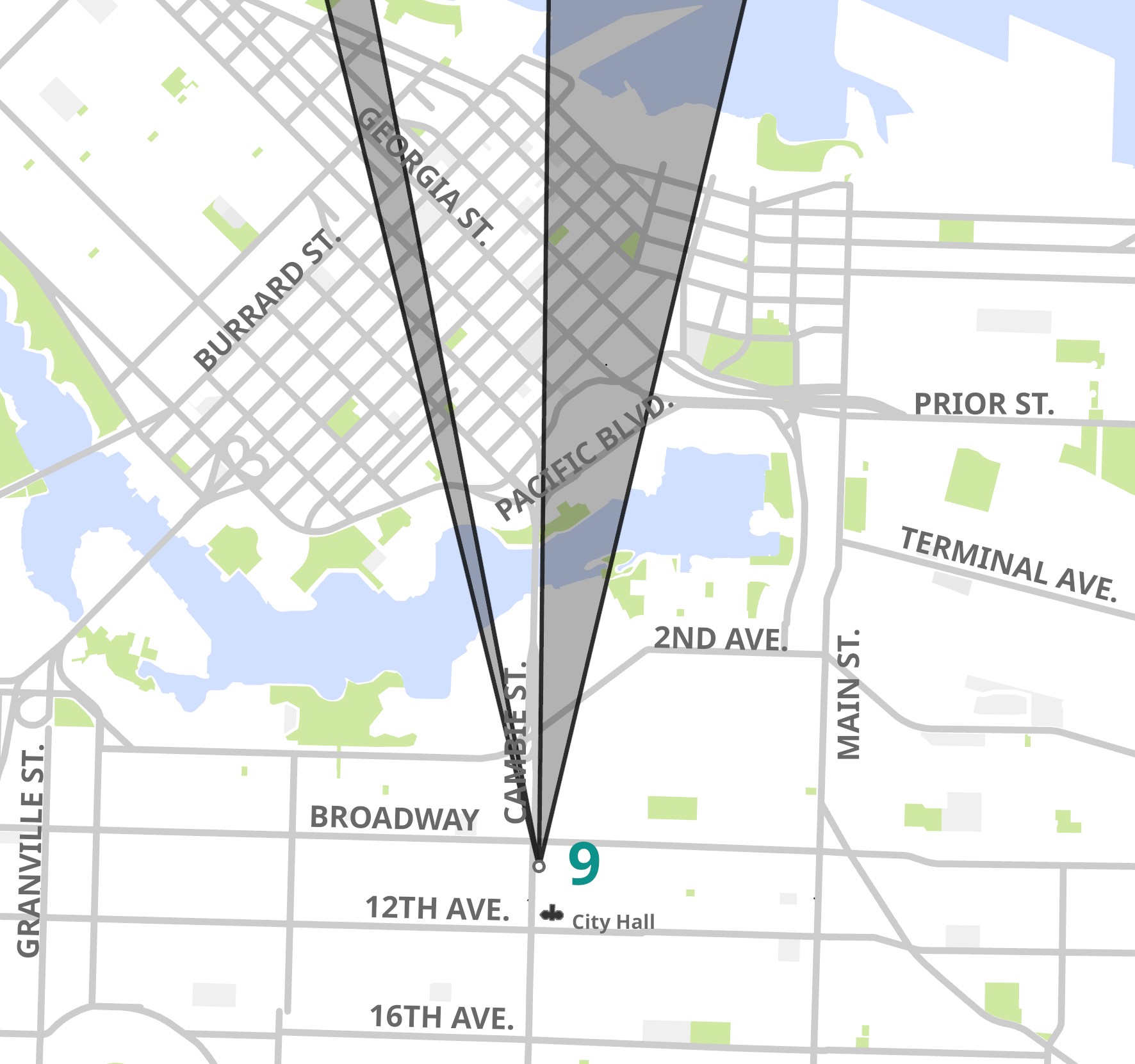 This view highlights the North Shore mountains from Cambie St adjacent to City Hall at 10th Ave and, further south, at 12th Ave.
The Harbour Centre provides context to the view and is framed by the spires of the Stadium below the view line.
As a part of the Northeast False Creek Plan, consideration will be given to three future towers that strategically punctuate a portion of these views east of the stadium spires.
Without exceeding the ridge line of the mountains, the future Georgia Gateway will add visual interest and become a part of the contextual framework. The buildings will be required to establish a significant and recognizable new benchmark for architectural creativity and excellence, in addition to other criteria regarding public objectives set by Council.
Protected views 9
With Capilano Mountain to the west and Mount Fromme to the east, Crown and Grouse Mountain are framed at 10th Ave.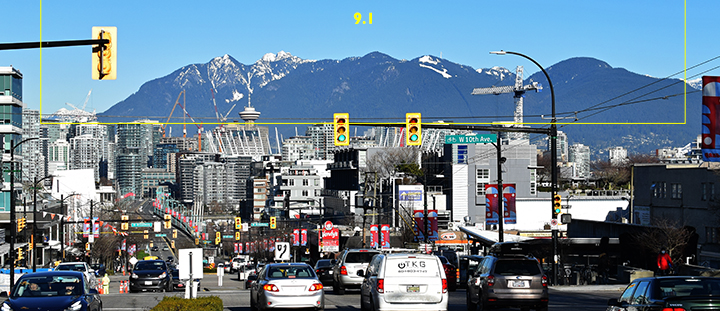 View cone 9.1, 2021.
Spanning from the edge of David Peak and encompassing peaks Enchantment, Wizard, and Magic, section 9.2.1 captures the westerly mountains while allowing for downtown development.
The easterly edge encompasses Capilano Mountain, Crown, and Grouse Mountain and Mount Fromme behind the City Hall foliage.

View cone 9.2.1 and 9.2.2, 2021.