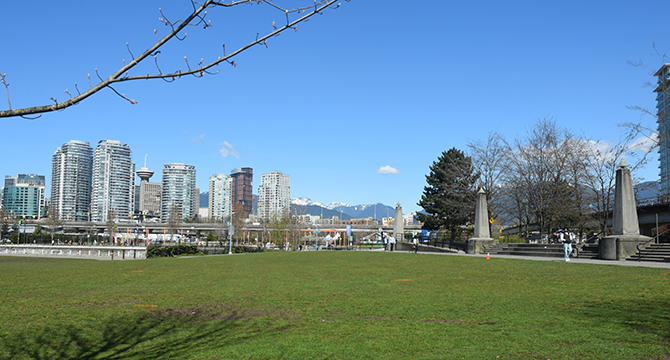 Creekside Park view
Established as a part of the Creekside Park, this view across the park and the future North East False Creek area, highlights the North Shore Mountains.
Although partially obscured by vegetation and play equipment in 2018, regular Parks maintenance and future park plans should restore the full views from this point.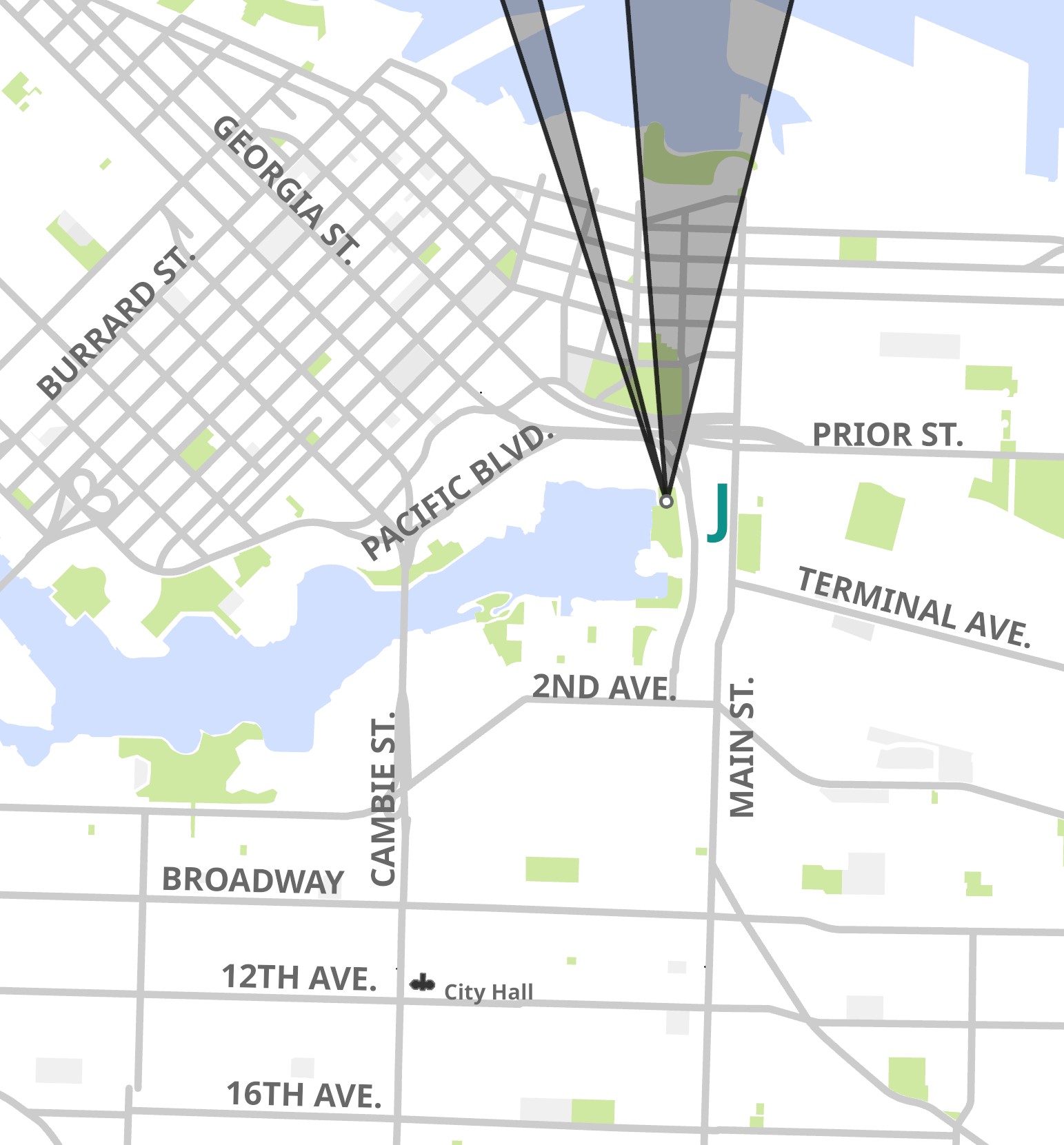 Protected view J
The views encompass the Lions and all the intermediate mountains and peaks to Grouse Mountain, including Brunswick Mountain, Enchantment, Wizard and Magic Peaks, Capilano Mountain, Crown Mountain, and Dam Mountain.
The spires of Creekside Park frame the view and add context.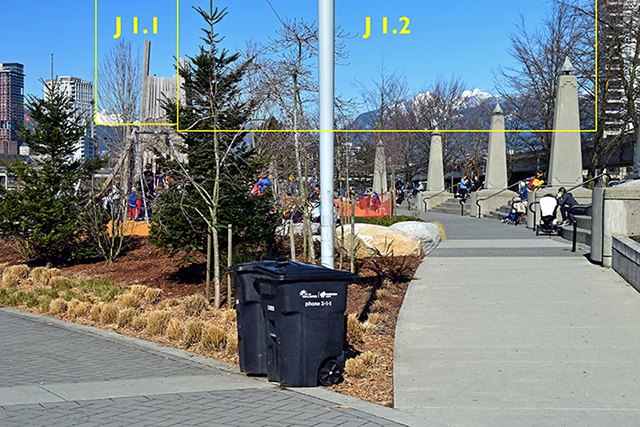 View cone J1.1 and J1.2, 2018.