Empty Homes Tax
Late declarations open

Late declaration for 2022 tax year due: July 5, 2024
Only one declaration is required per property each year.
Vancouver homeowners are required to submit a declaration each year to determine if their property is subject to the Empty Homes Tax.
Properties deemed or declared empty in the 2022 reference year will be subject to a tax of 3% of the property's 2022 assessed taxable value. The tax rate for the 2023 reference year will increase to 5%.
Jan 1-Dec 31, 2022
Vacancy reference period
Feb 2, 2023
Declaration deadline
July 3, 2024
Final deadline for late declaration
Declare and review the rules and exemptions
Access your tax account
Empty Homes Tax due dates
Previous years' unpaid tax added to property tax bill: December 31, 2023
Declaration for 2022: February 2, 2023
Empty Homes Tax payment for 2022: April 18, 2023
Need assistance?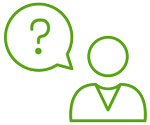 Phone 3-1-1 for questions or interpretations.
(Outside Vancouver: 604-873-7000)