Swimming pools
Hours of operation for the National Day for Truth and Reconciliation holiday weekend
Community centres, fitness centres, ice rinks, pools, and golf courses may have reduced hours or be closed September 30 to October 2, 2023.
All of our pools are maintained in accordance with established health guidelines and standards, and are chlorinated to maintain safe and hygienic environments.
Britannia pool will be closed for maintenance from November 13 to December 17, 2023
Find a swimming pool in your neighbourhood

Click on the pin to get the facility's address and phone number. To see their public swim times, follow the link to their website and check their "view drop-in schedule" section.

Indoor swimming pools

Outdoor swimming pools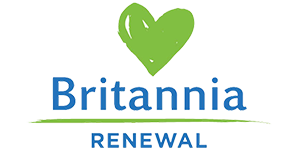 We are working with our partners to renew and revitalize Britannia Community Services Centre and the larger Britannia site.