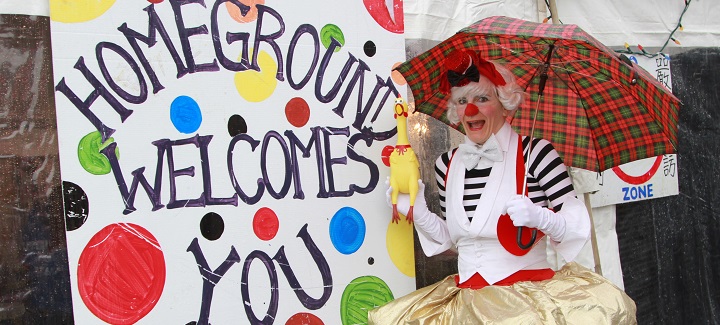 HomeGround Festival: February 6 – 7, 2019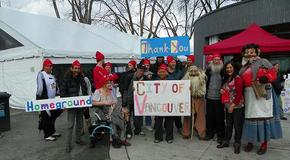 The 11th annual HomeGround festival, hosted by the Carnegie Community Centre, Oppenheimer Park, and Homelessness Services, takes place from 10am to 5pm February 6 - 7, 2019.
One large tent is set up in Oppenheimer Park, sheltering participants from the rain. During the festival, residents enjoy food, entertainment, and connections to local service providers.
Food
Breakfast and lunch is served each day, with over 3,000 meals served throughout the festival. Guests are served by their volunteer friends and neighbours.
Community service providers
Community service providers offer a diversity of services, including tax preparation, free eyeglasses, pet care services, haircuts, massages, and more.
Volunteers
Each year, approximately 150 community members take on a variety of volunteer roles and express great satisfaction in providing this kind of high-quality event to their neighbours.