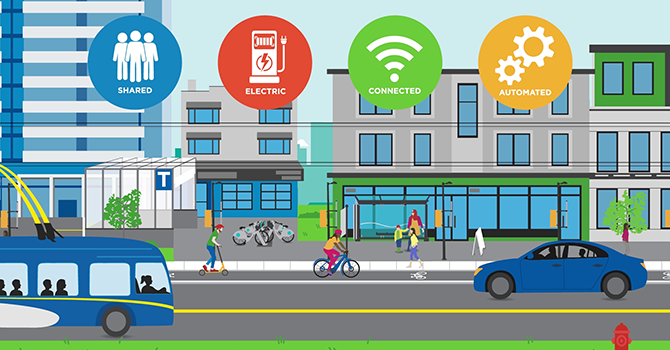 Future School
Future School online learning program
Everyone is invited to learn about new technologies with us through our Future School online learning program: New Mobility 101.
This program will introduce you to new mobility technologies through short videos and quizzes. After the last module, you can take a final quiz and earn a certificate to show off your future thinking skills.
From February to May 2021, a new module will appear every month along with a quiz and other resources to learn more. Receive an email when a new module is online by joining the mailing list above. Encourage your friends and family to join us and discuss these topics with them.