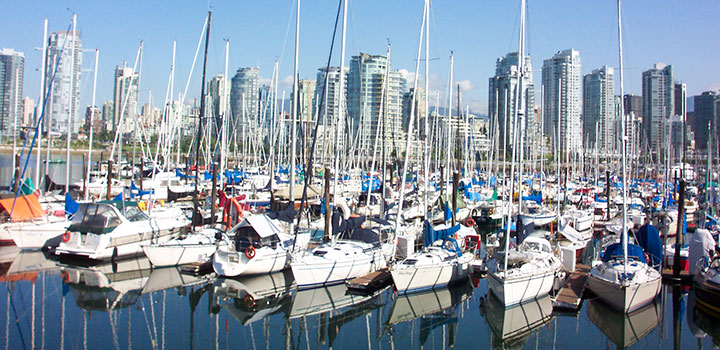 Heather Civic Marina
What's happening
Stay tuned as we prepare for 2020.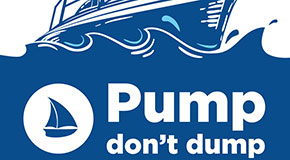 Free pump-out services
We offer free self-serve pump-out service.
Heather Civic Marina is located on the south side of Vancouver's False Creek, providing boaters with the perfect downtown location to discover Vancouver's English Bay, Burrard Inlet, Gulf Islands, Howe Sound and the Sunshine Coast.

Do not swim in False Creek.
If you want to swim, head to one of the nine fantastic beaches in Vancouver.
Services and amenities
Services and amenities of the marina include:
Annual moorage of up to 42 feet
Live-aboard moorage of up to 42 feet
Concrete floats, with power and water
Secured gates, with card key access and manned security
Laundry facilities
Showers
FREE pump-out facilities for all recreational boaters
Pub, fine and casual dining overlooking the marina
Parks and waterfront paths nearby
Apply for moorage at Heather Civic Marina
To apply for moorage, you must fill out an application form and fax it or email it to us.
The application process
Mooring at Heather Civic Marina is extremely  popular. Once we have received your application, we will phone you when a space is available.
We ask that you confirm that you want the moorage space within 24 hours of our phone call.
If we do not hear from you, we will offer the open space to the next person on the waiting list.
Keeping your contact information up to date, as well as the size of your boat, and type of moorage you need, will help us meet your needs more quickly.
Heather Civic Marina fees
Prices do not include tax.
Ways to pay marina fees
There are several ways you can pay marina fees.
Contact the Heather Civic Marina
Address
600 Stamps Landing
Vancouver, BC V5Z 3Z1
604-874-2814
Chart
3311 False Creek
Coordinates
49° 16.123' N
123° 07.202' W
Office hours
Daily: 7am to 4:30pm
Sewage pump-out hours
Daily: 7am to 4:30pm
Keep marinas clean and safe
Phone 3-1-1 if you are concerned about:
Vandalism or damage
Problems with access cards
Maintenance and repairs