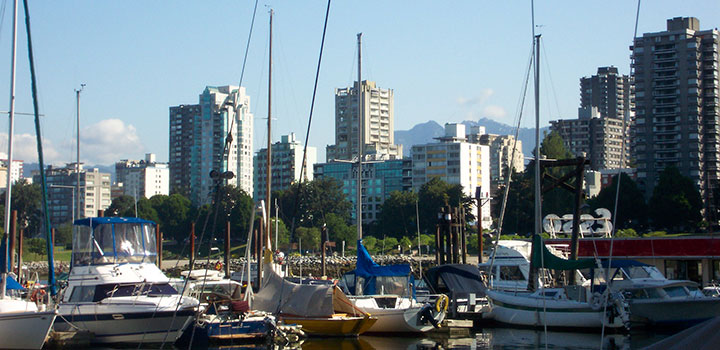 Burrard Civic Marina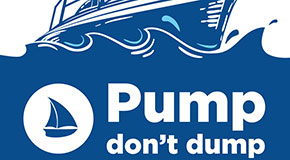 Free pump-out services
We offer free self-serve pump-out service.
The Burrard Civic Marina is located at the entrance to False Creek. It is the largest marina in False Creek with 423 water berths, 162 land storage spaces and 69 canoe, kayak, and paddleboat storage spaces.

Do not swim in False Creek.
If you want to swim, head to one of the nine fantastic beaches in Vancouver.
Services and amenities
Services and amenities of Burrard Civic Marina include:
Annual moorage for boats of up to 40 feet
Concrete floats with access to power and water
Secured gates with card key access and manned security
FREE pump-out facilities for all recreational boaters
Dry-land work area (members only)
Secured parking
A launch ramp (members only)
Recycling of oil, oil filters, antifreeze and batteries.
Access to parks and waterfront paths
Member washrooms (including showers)
Apply for moorage or land storage at Burrard Civic Marina
To apply for moorage or land storage, you must fill out an application form and mail, fax or email it to us. In addition, you must submit a non-refundable administrative waitlist fee of $50.
The application process
Mooring at the Burarrd Civic Marina is extremely popular. Once we have received your application, we will phone you when a space is available.
We ask that you confirm that you want the moorage space within 48 hours (or two business days) after we phone you.
If we do not hear from you, we will offer the open space to the next person on the waiting list.
Keeping your contact information up to date, as well as the size of your boat, and type of moorage you need, will help us meet your needs more quickly.
Burrard Civic Marina fees (2021)
Prices do not include tax.
Type of storage
Fee
Per
Side moorage: boats up to 21 ft
$12.30
Foot per month
Side moorage: boats 22 ft and more
$14.05
Foot per month
Transient moorage
$2.44
Foot per day
Land storage: 20 ft × 8 ft wide
$1,362.99
Year per boat
Land storage: 30 ft × 10 ft wide
$2,036.42
Year per boat
Land storage: 60 ft × 20 ft wide
$3,810.70
Year per boat
Land storage: 60 ft × 30 ft wide
$5,410.52
Year per boat
Sublets for side moorage and land storage:
30% premium on above rates
Electricity connection and usage fee
$30.93
Month
Canoe and kayak racks
$373.16
-
Work area: 1 to 30 days
$10.31
Day
Work area: 31 to 60 days
(if space allows)
$13.27
Day
Ways to pay marina fees
There are several ways you can pay marina fees.
Keep marinas clean and safe
Phone 3-1-1 if you are concerned about:
Vandalism or damage
Problems with access cards
Maintenance and repairs
Secured parking
A valid marina parking pass is required to park within the secured area, which is monitored by Securiguard and EasyPark.
For parking inquiries:
ParkingBurrardMarina
@vancouver.ca
The marina parking lot is managed by EasyPark
Contact the Burrard Civic Marina
Address
1655 Whyte Ave
Vancouver, BC V6J 1A9

604-733-5833
Chart
3493 False Creek
Coordinates
49° 16.5' N
123° 08.3' W
Sewage pump-out hours
Mid-March to mid-November (weather dependent)
Daily: 7am to 7pm
Office hours
June 1 to August 31: 7am to 7pm
September 1 to May 30: 7am to 4:30pm