VANquish Collisions Hackathon
Fatalities and serious injuries continue to occur in the transportation network, and even one is too many.
What's happening
In September we held the first VANquish Collisions Hackathon with the aim of combining data, technology, and talented Vancouver residents, to shape creative solutions to achieve our goal of zero traffic related fatalities and serious injuries as part of our Moving Towards Zero Strategy.
VANquish Collisions Hackathon engaged residents to propose solutions to realize this goal and brought together strategists, technologists, and designers. During this three-day event, participants worked together developing innovative ideas to help make our streets safer.
Thank you to everyone who participated at the event.
Top solutions
Next steps
Many interesting solutions were developed at the hackathon.
We are taking a deeper dive into all the proposed solutions and will be exploring if any of the solutions would be feasible to develop further.
We will also be meeting with representatives from the City of Calgary and Toronto who hosted similar Vision Zero themed hackathons this year in coordination with us, to hear more about the solutions they received.
Event details
Sponsors
Gold
Our gold sponsors include University of British Columbia Faculty of Applied Science

and joint Smart Cities Project

with City of Vancouver and City of Surrey.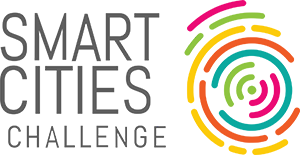 Silver
Our silver sponsors include Mobi Bikes

and Later

.


Bronze
Our bronze sponsors include MicroTraffic

, Google Maps

, and Deloitte

.