Art Phillips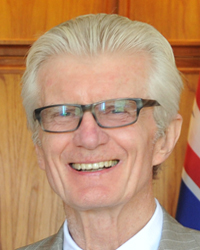 Former Vancouver Mayor Art Phillips was awarded the Freedom of the City award on July 6, 2010.
A champion of livability and inclusivity
Phillips was elected Mayor in 1973. He had previously founded the municipal political party TEAM (The Electors Action Movement) and also served as Alderman from 1968 until his term as the Mayor of Vancouver.
Art Phillips helped shape Vancouver through his vision and commitment to public service. During his time in office, he fundamentally changed the political and social direction of our city. Among his many achievements, Phillips is noted for adding social housing and parks, and ending plans for a downtown expressway.
With his innovative thinking and financial acumen, he was also responsible for the creation of the Property Endowment Fund, a valuable legacy still benefiting the City.
He has made an indelible mark on Vancouver, and his leadership and achievements continue to influence and inspire the City today.