Freedom of the City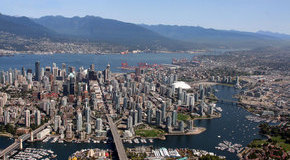 The Freedom of the City is the highest award given by the City of Vancouver.
The City grants the award only in exceptional cases to individuals of the highest merit. The recipient is usually someone who has gained national and international acclaim in the arts, business, or philanthropy, and who has brought recognition toVancouver through his or her achievements.
The City began honouring individuals with the Freedom of the City Award in 1936.
Recipients of the award are recognized during a special ceremony at Council, which consists of the reading and presentation of a framed scroll, the Freedom Medal, and a decal that permits free parking at City parking meters. Recipients have their names inscribed in the Book of Freedoms and are entitled to be called Freeman of the City of Vancouver.
Members of City Council nominate individuals for the award. According to the Vancouver Charter (Section 205), these nominations must be approved by unanimous vote of Council.