Jim Green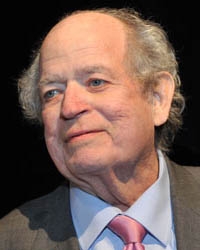 Jim Green was awarded the Freedom of the City award on February 27, 2012.
A tireless advocate for an inclusive city
Jim Green was born in Birmingham, Alabama in 1943 and moved to Vancouver in 1968. He not only became a Canadian, but a leading citizen of Vancouver, advocating for a continuous expansion of social justice, inclusion, democracy and the arts as the foundation of a successful, prosperous city.
Through his work, Jim empowered the marginalized, first as a union shop steward, then as an organizer for the Downtown Eastside Residents Association, mobilizing the community to demand decent housing in Vancouver's oldest neighbourhood. Countless units of social and affordable housing are just part of his legacy.
A teacher who brought the university to street level
Through the Bladerunners program and Humanities 101, he demonstrated the tremendous gains possible through investing in people, nurturing their humanity and affirming their ability to change both their own lives and the wider community.
The Woodward's project, with its social housing, university facilities, public spaces, and respect for the city's heritage reflects the transformative power of Jim Green's vision.
Whether it was as a city councillor, developer, university lecturer, opera lover, author, union organizer, or community advocate, Jim Green has demonstrated an unbounded love for our city and all its citizens. Vancouver is better for it and countless Vancouver residents have been touched by his work.
In recognition of his many accomplishments, which continue to serve as a model for cities across Canada, Green was also bestowed with the Federation of Canadian Municipalities' (FCM) Roll of Honour award.