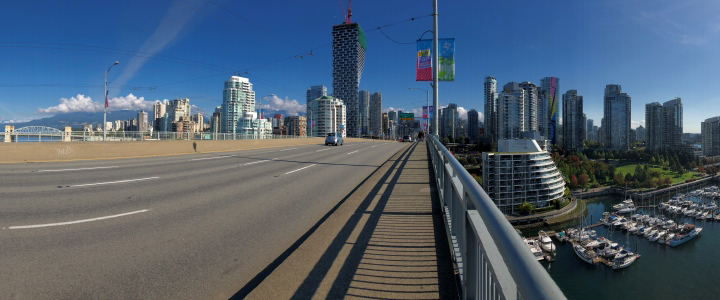 Granville Bridge views
There are three points along the Granville Bridge that are identified for view protection.
These slotted views provide those travelling northbound along Granville St with intermittent mountain views of Crown, Dam, Grouse, and Mount Seymour.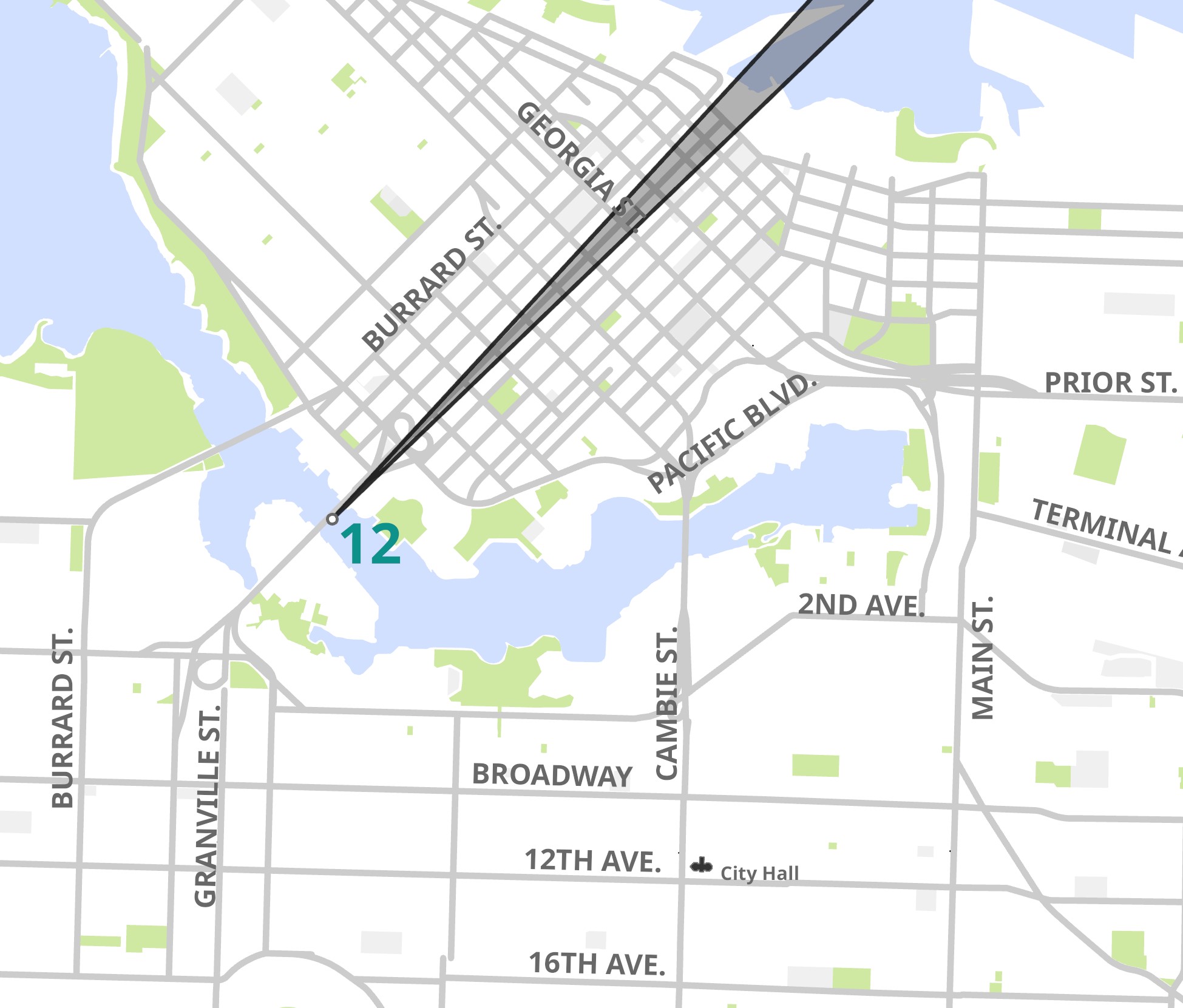 Protected views 12
At the most southern view point, the Granville Bridge view is centered on Dam and Grouse Mountain.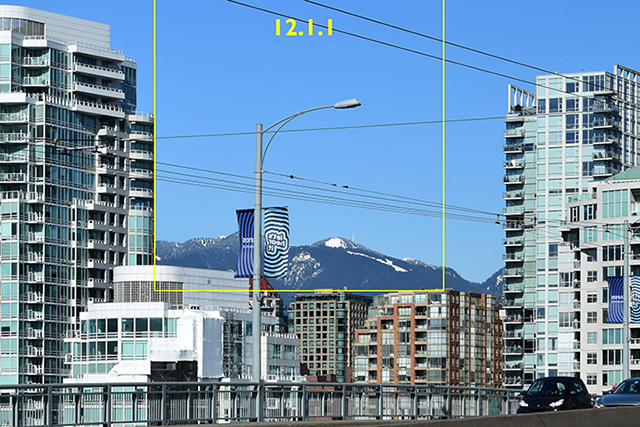 View cone 12.1.1, 2018.
The central viewpoint of the bridge, beginning at the top of Beauty Peak, extends over Crown Mountain to Dam Mountain.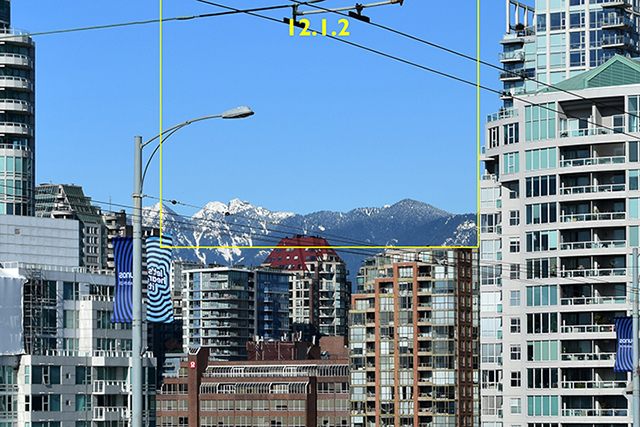 View cone 12.1.2, 2018.
At the north end of the Granville Bridge, a slotted view of Crown Mountain is highlighted along with the roof of the Ellington building.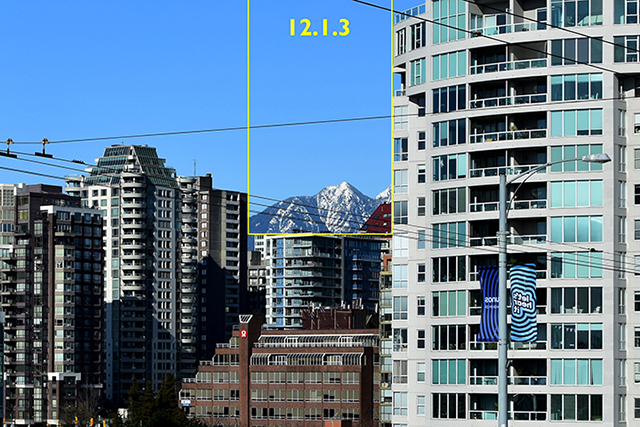 View cone 12.1.3, 2018.
At the same mid-span location as 12.1.2, the street end view of 12.2 from the Granville Bridge captures Mount Seymour and Mount Elsay with Rector Peak.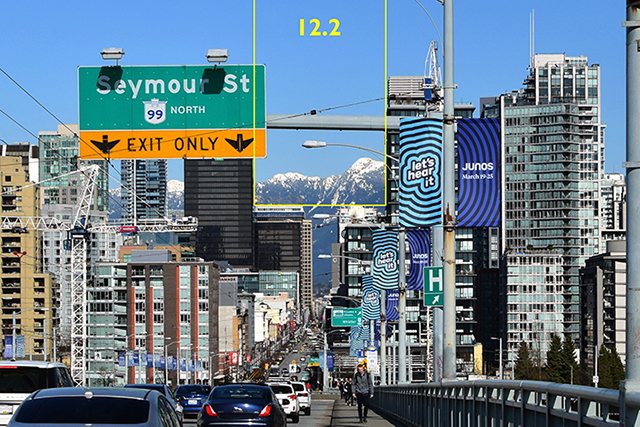 View cone 12.2, 2018.