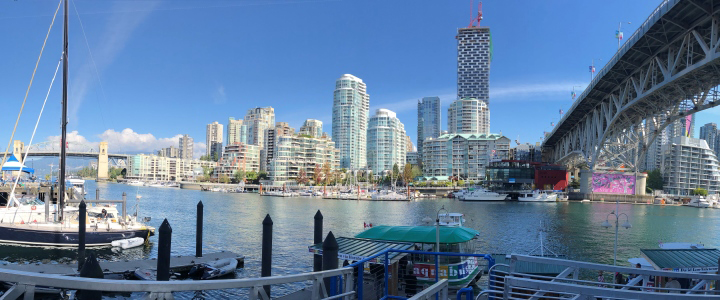 Granville Island view
The view from Granville Island of the western mountains of Hollyburn and Mount Strachan provides a backdrop to False Creek.
The western bounding edge and plimsoll line are unique in this view, as they are provided by the Art Deco Burrard Street Bridge.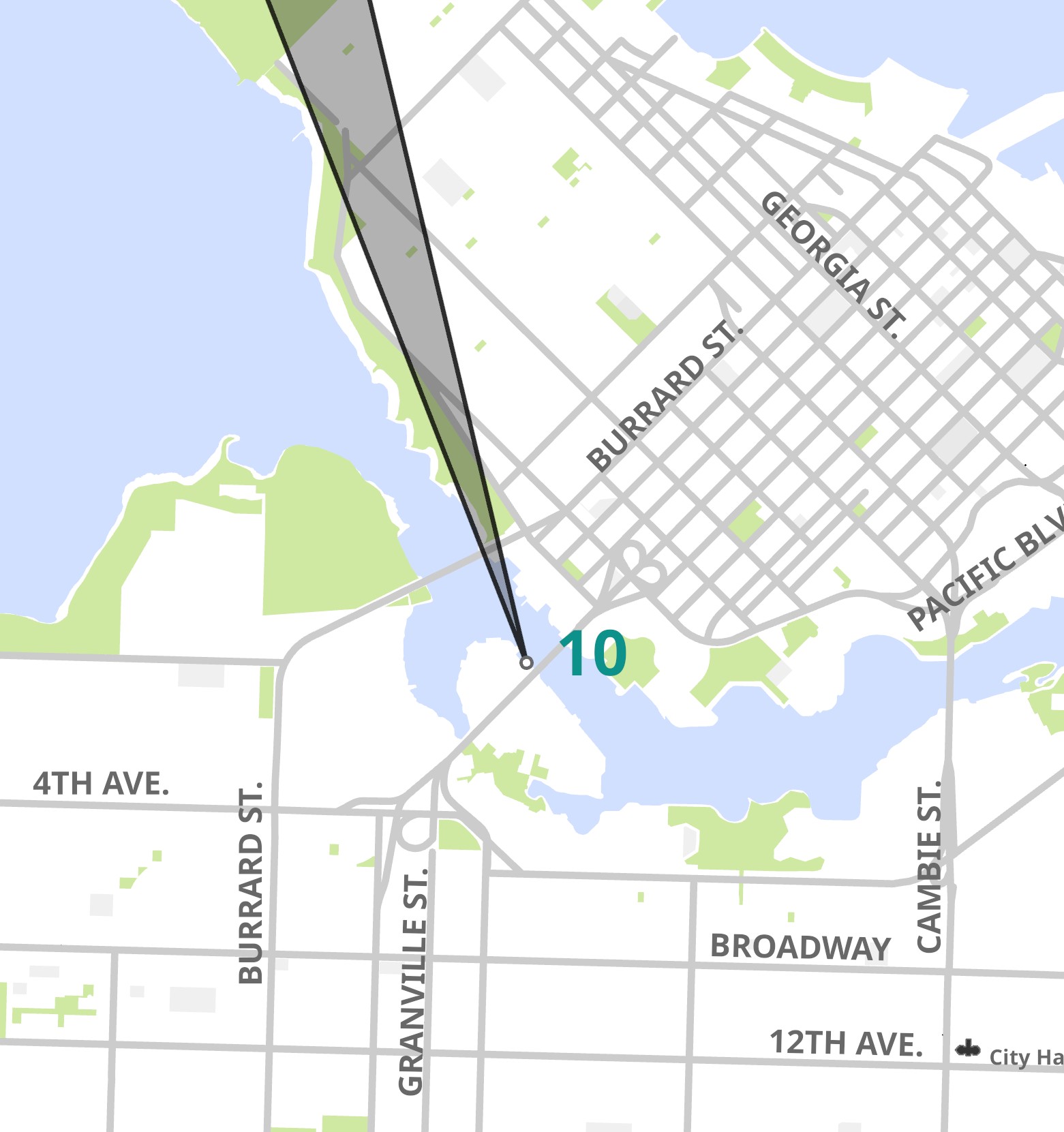 Protected view 10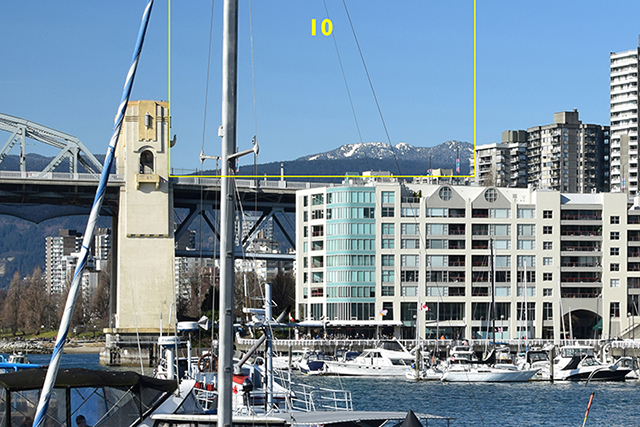 View cone 10, 2018.