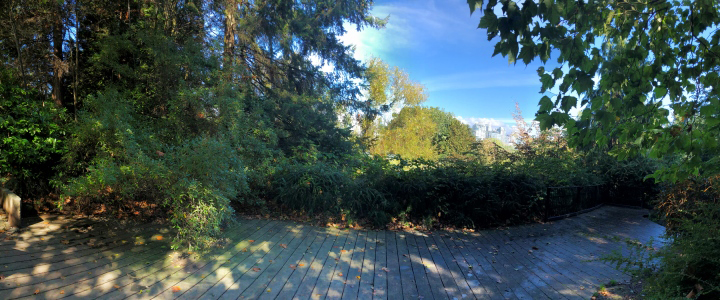 Laurel Landbridge views
The Laurel Landbridge leads people from Fairview Slopes at Laurel Park, over 6th Ave and down to the False Creek seawall.
A viewing platform has been established at the North end of the bridge, above the Charleson Park waterfall and pond.
View location C rests almost directly above view location B and has a similar focus of the Lions and Crown Mountain.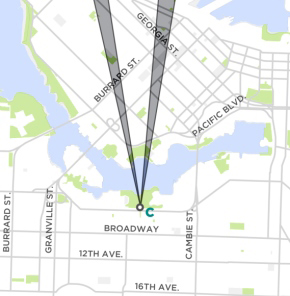 Protected views C
The Lions are prominent but the lower elevation of Brunswick Mountain may also be seen. This vantage provides a secondary window to the Lions, similar to view B.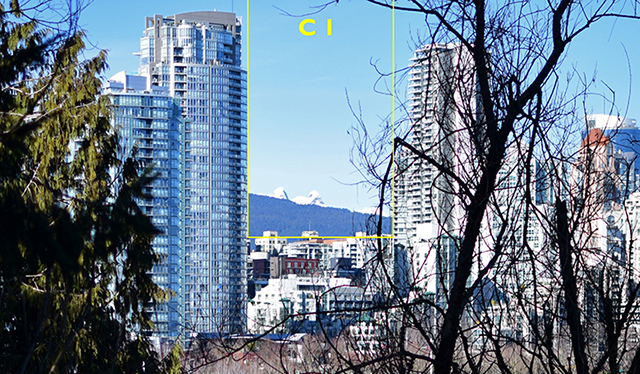 View cone C1, 2018.
Sections C2.1 and C2.2 allow views of Crown Mountain, the Camel, and Beauty Peak. Although these views are partially obscured by vegetation, regular park maintenance should restore the established view.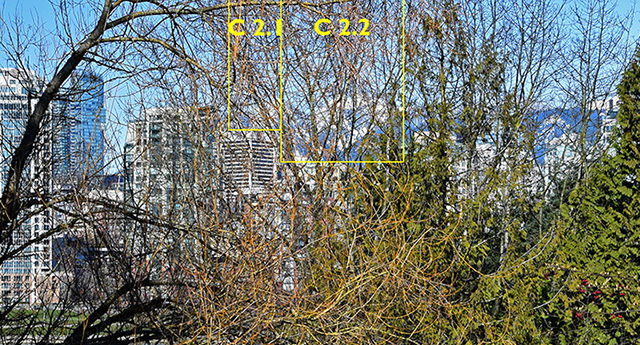 View cone C2.1 and C2.2, 2018.