Trout Lake view
At the south end of Trout Lake beach, views from the park of the North Shore mountains are unbroken by development.
Two view sections were identified in order to maintain this picturesque illusion of uninterrupted nature.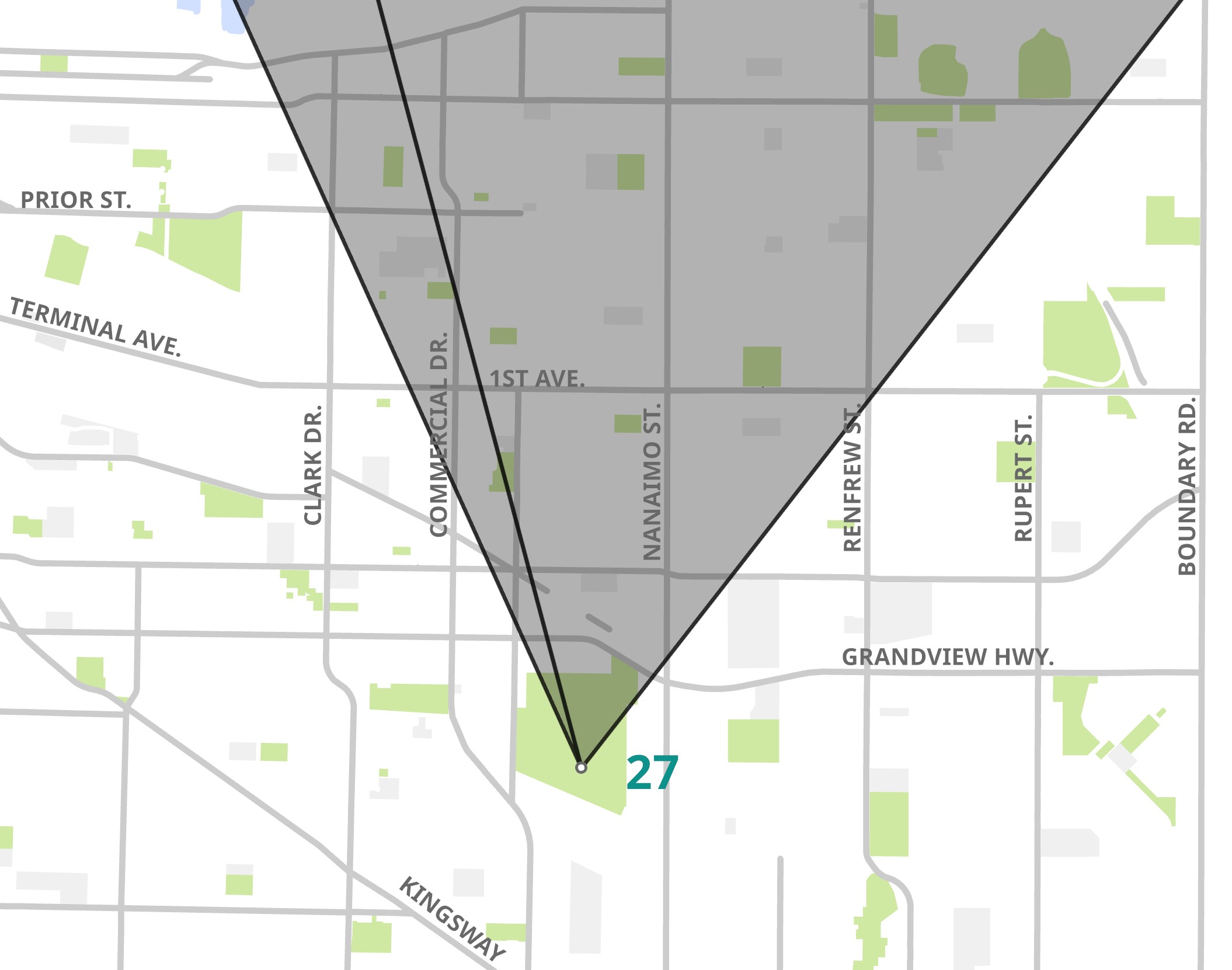 Protected view 27
Section 27.1 highlights the Lions to Capilano Mountain, and section 27.2 spans across Crown, Dam, Grouse, Mount Fromme, and all the way to the partially obscured Mount Seymour.
The edges of these view cones are marked by the edges of Trout Lake, the plimsoll set to allow for development in the Grandview-Woodlands area and along Commercial Drive but still maintain the continuous forest to mountain connection.

View cone 27.1 and 27.2, 2018.