VIVA Vancouver activities are currently postponed in response to COVID-19. This information will be updated as directed by the provincial health officer.
Designing for Difference: The remaining two workshops are postponed until further notice.
Community Pop-Up Activation Program: The deadline to submit proposals has been extended to March 27, 2020. Implementation of selected Pop-Up Activations will not occur until July of this year at the earliest.
Community Incubation Program: Implementation of selected Community Incubation projects will not occur until July of this year at the earliest.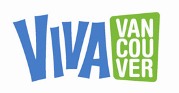 VIVA Vancouver is the City of Vancouver's tactical urbanism and public space innovation platform that delivers short-term action to inspire and enable long-term change.
Public spaces that are welcoming and inclusive fulfill an important role in connecting social interactions and building community health.
VIVA's Vancouver's mandate is to support public space innovation; VIVA piloted the City's first parklet and the first pavement-to-plaza project.
VIVA's program goals are to:
Advance reallocation of street space to public gathering space
Promote equitable distribution and access to public space opportunities across city
Empower and support groups that are historically underrepresented in planning processes
Reduce barriers to participation in public life
Instill attachment to and value of public space
Foster culture shift toward more equitable and inclusive public space
The VIVA Vancouver Incubation Program supports community led ideas and projects by offering additional support and staff resources.
The VIVA Vancouver Pilots Program works with stakeholders to develop complex, interdepartmental public space projects.
We work with researchers, students, and communities to inform and evaluate public space creation, programming, and stewardship processes.