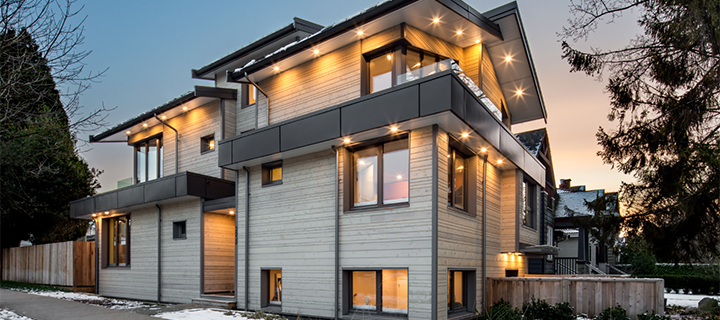 High performance building standards
Catalyst tools
To support innovation and design to high performance building standards, catalyst tools such as additional floor area allowances are available for multi-unit residential projects.
High performance buildings that meet Passive House and Net Zero Energy certified standards are recognized as pathways to meet Vancouver Building By-law energy requirements, rezoning conditions, and also serve as applicable standards to qualify for a number of discretionary zoning variances.
Rezoning projects
All rezoning applications submitted after May 1, 2017, are required to meet near zero standards or low emissions targets. This requirement can be met by constructing to Passive House, CHBA Net Zero Homes, and other accepted standard.
Read more details in the Green Buildings Policy for Rezoning - Process and Requirements Bulletin . (319 KB)
Zoning variances
Online resources, training, and case studies
Learn more