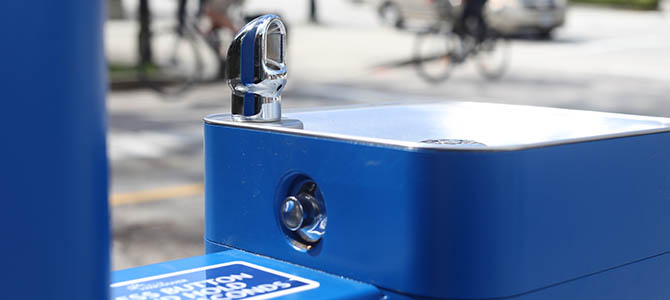 Water fountains, handwashing and misting stations
Drinking water fountains serve fresh, potable water around the city. These fountains are installed and maintained by the City and Park Board.
We test the city's drinking water frequently to ensure and maintain a high quality level.
Find a drinking water fountain in Vancouver
The map below shows where you can find over 200 permanent drinking water fountains and six bottle fillers around the city.
Select a map marker for directions to that fountain.
Temporary fountains and handwashing stations
During summer, we connect additional drinking fountains and handwashing stations to our fresh water supply. Each has a bottle filler on the side. Temporary fountains and stations are placed in specific locations that benefit the elderly, very young, and people experiencing homelessness. We remove temporary fountains and handwashing stations in winter to prevent equipment from freezing.
Temporary misting stations
Download printable map of locations (4 MB)
Misting stations are available at:
Andy Livingstone Park, northwest corner
Commercial Drive and East 10th Ave, northeast corner
Columbia St and Powell St, northeast corner
Granville St and West 10th Ave, northeast corner
Nelson Park, southeast corner
Robson St and Cardero St, southwest corner
Thornton Park, east side across from Pacific Central Station
West Blvd and W 45th Ave, southeast corner
Download the TapMap app
Find over 500 drinking fountains and places to refill your water bottle in Metro Vancouver with our mountain fresh and pure tap water.




Decorative water fountains in Vancouver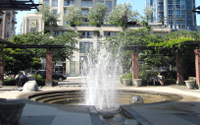 The City and Vancouver Park Board also install and maintain decorative fountains in the City. To request maintenance on a fountain on private property, contact the property owner or the building manager.