Water meters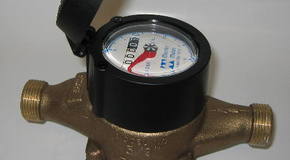 Water meters are an important step that will help the City to reach its goal to be the greenest city by 2020.
Water meters need to be installed into:
All newly-built single and dual family homes
Existing residences that are being renovated or rebuilt
Where to find your water meter
The City owns, installs, maintains, and repairs all water meters marked "VWW" by the City of Vancouver. The City does not own, install, maintain, or repair water meters installed by private property owners for the owners use.
Water meters on residential property are installed into underground boxes near the property line at the same level as a sidewalk. To locate the water meter on your residential property, look for a box covered by a steel or plastic lid.
Water meters in commercial buildings are often located inside utility rooms.
Urgent water meter service calls
If the problem affects obstructs traffic, or poses a public safety concern, the client services agent will displatch a maintenance crew immediately. For example, if the rectangular water meter box cover is missing.
Non-emergency water meter service calls
If the problem involves minor leaks, noise, or other non-urgent meter issue, your report will be forwarded to the Water Meter department, who will contact you to gather more information about your report.
| | |
| --- | --- |
| Water meter with cover attached | Water meter with cover missing |
Water meter maintenance
City of Vancouver water meters are tested and maintained regularly, and in response to reported problems. Regular testing and maintenance ensures the water meter records information within a standard, acceptable accuracy range.
All meters for large volume customers and fire lines are maintained annually
All other compound meters are maintained every three years
Water meter removal during construction
The City's water service can be used in large scale construction, renovation, or excavation projects. If the project duration is one year or less, water usage is metered. If the project duration is longer that one year, the project is subject to a flat rate.
Property developers planning such projects should contact the City's Water Design division to work out a plan to remove existing water meters.
For more details, read Section 29 of the Water Works Bylaw linked below.