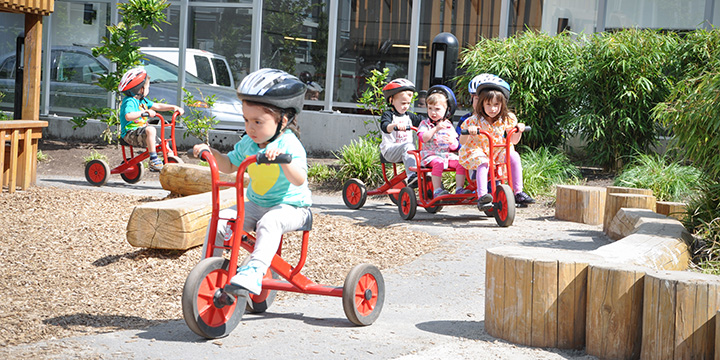 Raising healthy children
The resources below can help families and caregivers raise happy, healthy, and active children in the City of Vancouver.
Health and Wellness Resources
Vancouver Coastal Health (VCH)

offers a wide range of health services for infants, toddlers, school-aged children, and youth, as well as for parents and caregivers.
Healthy Families BC

offers health and wellness information intended to equip parents and caregivers with the tools they need to make healthy life choices for their family from infancy through to adulthood.
HealthLink BC

offers non-emergency support simply by dialing 8-1-1. The website also helps teens, and parents of children and teens, learn more about topics that affect their health and well-being.
Social Emotional Learning Resources
The PACE Program

provides an intensive child and family program for preschool aged children (aged 3 to 5) showing significant emotional and/or behavioural challenges.
Mind in the Making - Essential Life Skills

is a program that shares the science of children's learning with the general public, families, and professionals who work with children and families.
Programs and services
Vancouver Public Library (VPL) has one of the largest collections of materials specifically for children, youth, and families in BC. There are also free programs available to children, youth, and parents at various branches.
Vancouver School Board (VSB)

provides early learning programs for families with preschool age children, as well as a range of services for children and youth attending kindergarten through grade 12.
Vancouver Board of Parks and Recreation offers a variety of sport, fitness, arts, education, and social activities for all ages and skill levels. Community centres also offer day camps during school holidays (spring break, summer, and winter break) and Pro D days.
BC211 Redbook

connects families with a range of information and services relating to childcare, early learning and development, health, pregnancy, postpartum wellness, among others topics.