Print
Pay your parking ticket
Pay early, pay less
Pay within 14 days, and get 40% off the full amount. Refer to your ticket for dates and what you owe.

Pay online
Pay your ticket online with Visa, MasterCard, or American Express.
Pay your ticket now
View photos
Specific ticket concerns?
Call 604-257-8732, Monday – Friday, 8:30am to 4:30pm.
Pay for metered parking with the free PayByPhone smartphone app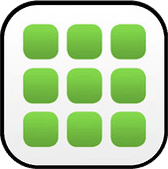 When you use the PayByPhone app, you:
Park until the next day
Get reminders before your time on the meter expires
Can extend your time on the go, without running back to the meter
Download the PayByPhone app now
Returned or NSF payments
Non-sufficient funds (NSF) fee: $35.00 per cheque returned by the bank or credit card chargeback
No discounts are available to tickets with previous payments that have been returned by your bank because of NSF cheques or credit card chargebacks. The full ticket amount is due, plus the NSF fee.
If you receive a notice for a paid ticket
If you have paid your parking ticket but receive a notice or summons:
Your payment may have been applied to another ticket for the same vehicle
You may have paid the discounted amount after the 14-day deadline
Call 3-1-1 for help.