Traffic cameras, data, and signal reports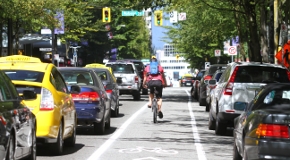 Collecting traffic data helps the City of Vancouver make smart traffic management decisions.
Traffic data informs everything from city-wide transportation plans, to neighbourhood traffic calming measures.  
The City shares its traffic data with the public, so that you can be informed of what is happening in your city, and provide your input.