Print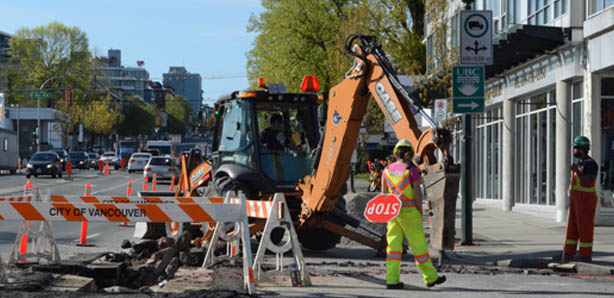 Traffic management for construction and special events
Construction, film, and special event projects that use Vancouver streets, laneways, sidewalks, bicycle facilities, and other transporation infrastructure are required to control traffic through work and event zones.
Private contractors, utility companies, and our construction crews must meet traffic control standards. These standards are:
Monitored by us
Enforced by WorkSafe BC

We review traffic control plans and traffic management plans. WorkSafeBC may require additional traffic control documentation for construction or special events.
Permits you may need before you begin your project
Review regulations and apply for the required permits for your construction or renovation project.
Your special event may require a number of permits, depending on the location, type of event, and more.
Filming a movie, TV show, documentary, and more requires permits. Find out how to get a permit, the fees required, and more.