View images from our traffic cameras
We have traffic cameras at major intersections.
To view an image using the map below:
Use the plus and minus sign in the top left side of the map to zoom in and out and the arrows to navigate to the intersection you want
Select the traffic camera icon to confirm it is the intersection you want
Select the link to view the camera image
Report road-related issues on City streets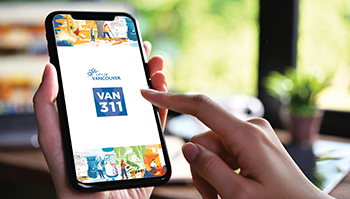 Who to contact about traffic cameras
We do not record or keep records of video images. Traffic cameras are only used to monitor traffic conditions.
Inquiries
Integrated Traffic Camera Unit
604-775-1077
Report safety issues
ICBC's Intersection Safety Camera program
604-661-2800