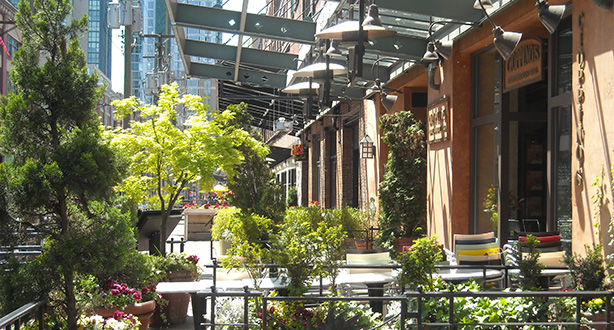 Get a patio permit for a restaurant or cafe
If you're considering serving alcohol on your 2023 summer patio, we strongly encourage you to apply to the LCRB now for a new permanent licensed area (in other words, to extend your 'red line' to include your patio).
Public property
Find the right permit for your business. Permits are available based on patio type and location OR permit length and application process.
History of the patio programs