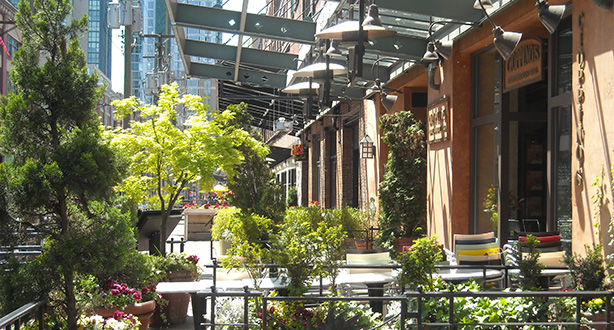 Get a patio permit for a restaurant or cafe
Inside the guide: program details and example drawings.
NEW! Our new summer patio permit offers businesses greater flexibility and lowers costs compared to the year-round patio permit. Summer permits are available for large sidewalk and curbside patios.
Permit lengths:
Summer: April 1 – October 31 (NEW)
Year-round:

Small sidewalk: May 1 – April 30
Large sidewalk and curbside: April 1 – March 31
City property
Includes patios on City sidewalks, roads, and public spaces within Vancouver.
History of the patio programs