2016 Urban Design Award winners and jury
We recognized the following projects for their outstanding contribution to visionary thinking and design excellence.
Award winners by category
Jury
Jane Durante
Durante Kreuk Ltd
RCA, MBCSLA, FCSLA, ASLA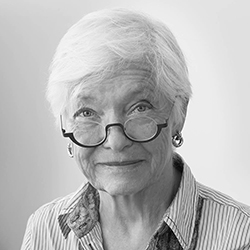 With over 40 years of experience, Jane Durante has provided consultant services for a diverse body of work including planning projects, street beautification, urban parks, and plazas. Her portfolio includes university campuses, office and commercial buildings, multi-family housing, private residential projects, and public art consultation.
She has worked in a variety of locations throughout British Columbia, as well as in Indonesia and China. Jane has won several awards connected with her work and in 2008 was the recipient of the YMCA Woman of Distinction Award for Arts and Culture. As an active member of the design community, Jane has sat on design panels in Vancouver and Ottawa.
Roger Hughes
HCMA Architecture + Design
Architect AIBC, FRAIC, LEED AP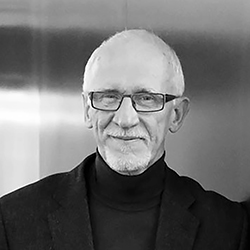 Roger Hughes formed Roger Hughes Architects in 1976, a firm that has evolved over four decades to become HCMA Architecture + Design. His work has focused on leveraging the power of design to contribute to a strong, healthy, and socially diverse society. He has led innovative residential, civic, and urban design projects, focusing on each project's potential to impact society.
His firm and work have been recognized with numerous national and international awards including six Governor General's Awards from the Royal Architectural Institute of Canada. He is a current and past member of the Vancouver Urban Design Panel, the Shaughnessy Design Panel, and has been a guest critic at the UBC School of Architecture. He was made a fellow of the RAIC for his contribution to design excellence in 1995. In 2015, he was awarded the AIBC Lifetime Achievement Award.
Scott Romses
Romses Architects
Architect AIBC, BA, MArch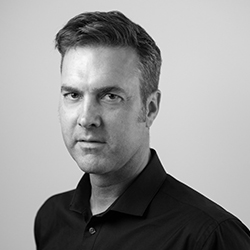 Scott Romses is principal of Romses Architects, a Vancouver studio which explores and seeks innovative memorable solutions for projects of various scales and complexity. His firm has established a strong reputation for urban design and master planning projects both locally and abroad. He has also explored areas such as urban agriculture and vertical farming, sustainable planning, and green design, exemplified in his award-winning prototype for a vertical farm.
Scott has taught at the School of Architecture at the University of BC and received numerous awards for his work in Vancouver, Los Angeles, and China, including ones for the City of Vancouver's International Ideas Competition 'FormShift' and for a new city master plan for Huangxi, China. He has worked on various urban and building design projects throughout China and was also recently the acting chair of the City of Vancouver Urban Design Panel.
Bill Pechet
Pechet Studio
BA, BFA, BArch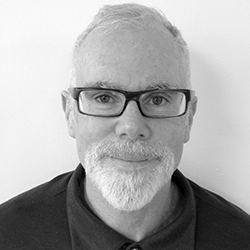 As the principal owner and director of the Pechet Studio, Bill Pechet has over 25 years of experience in art and architecture. His projects have included: cemetery plans, memorials, public art, parks, plazas, lighting, street furnishings, interior exhibitions, stage sets, and houses.
Some of his local works include the Granville Street Redesign and Lighting, False Creek Energy Centre Stacks (with Pechet and Robb Art and Architecture), Dichroic Vancouver, the restoration of the Jewish section at Mountain View Cemetery, Ponte Bong, Big Chairs, and GRANtable.