Vancouver Zero Waste Centre
Expect lengthy delays
Repairs are underway at the Vancouver South Transfer Station from September 30 to October 3. We are still accepting all traffic (commercial/residential).
We are temporarily not accepting these items for recycling:
Electronics
Small appliances
Power tools
The Vancouver Landfill Open House is suspended until midyear 2024. Check back for updates in early 2024.
The Vancouver Zero Waste Centre (formerly the Recycling Depot) provides a convenient location for residents to drop off a wide range of materials for reuse and recycling, free of charge, including materials:
Requiring special handling to protect the environment, such as batteries and propane tanks
In larger quantities than your curbside bins can hold, particularly if you are moving or doing seasonal cleaning
What's happening

Donate your reusable shopping bags

Do you have a stack of reusable shopping bags at home that you don't need or use? Donate them to residents in need.

Donated bags will be made available to residents with low incomes and people experiencing homelessness.
Follow these steps before donating your bags to ensure bags can be reused
Remove all items from inside the bags, including receipts and personal belongings.
Remove any cardboard or plastic inserts from the bags.
Wash your bags (in a washing machine or by hand).
Tumble dry bags on low heat or hang to dry. Ensure bags are completely dry before donating to prevent mold.
Inspect bags for any damage. Do not donate bags with broken handles, ripped seams, or large holes.
Lay bags flat on top of each other. Do not stuff bags inside of one another.
not accepted as part of this donation stream:
The following items are
Single-use plastic and paper shopping bags
Reusable bags smaller than 23 cm x 30 cm when laid flat
Reusable bags with sewn-in partitions for wine bottles
Bags with mold or mildew, paint stains, or contaminated with oil
Shopping bags on wheels
Insulated cooler bags
Examples of reusable shopping bags we will accept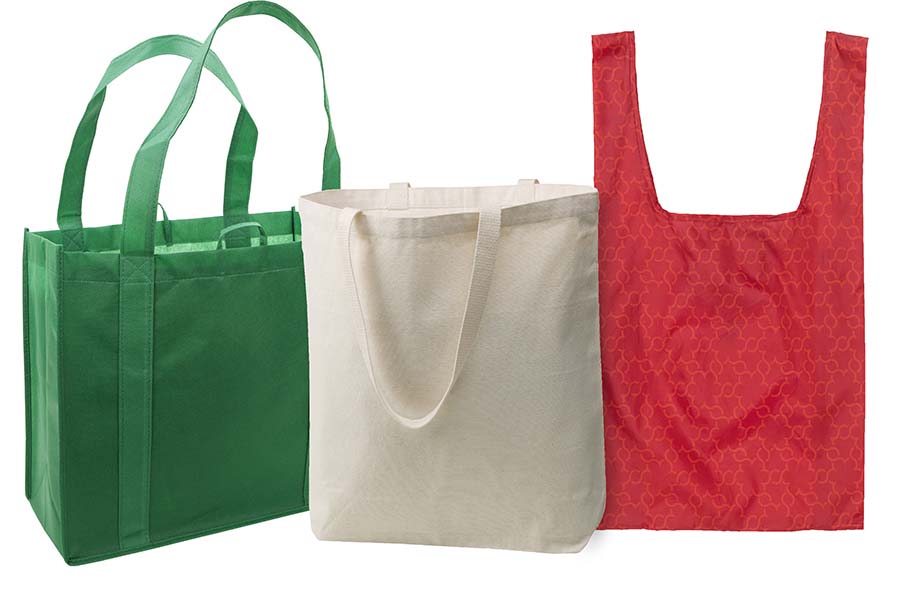 ShoppingBagSupportPlan@vancouver.ca to arrange for drop-off in advance. This will help us avoid exceeding the storage capacity at the Zero Waste Centre.
If you have more than 100 bags to donate, email
Where to get bags
Find an organization near you where you can pick up free reusable shopping bags for personal use.
Residents cannot take bags that have been dropped off at the Zero Waste Centre. Due to Zero Waste Centre procedures to protect public safety, including COVID-19 protocols, residents are not allowed to sort through or take any items that have been dropped off at the Zero Waste Centre.

Caution: Drop off garbage at the Transfer Station before dropping off recycling at the Zero Waste Centre due to left turn restrictions on Kent Ave North.
Address
8588 Yukon Street
Vancouver
Hours of operation
| Days | Hours |
| --- | --- |
| Monday to Saturday | 8am to 6pm |
| Sunday | 9am to 6pm |
| Christmas Day and New Year's Day | Closed |
| All other statutory holidays unless otherwise noted | 9am to 4pm |
Materials accepted for free recycling
Recycling drop-off at Zero Waste Centre is for residential customers only.
Bicycles and accessories
Books
Cardboard (flattened)
Cell phones
Clothing and textiles, including reusable bags (items must be clean and dry)
Cooking oil (maximum 10L per day per resident)
Electronics
Fire extinguishers (maximum 2 per day per resident)
Fluorescent light bulbs and tubes
​
Foam packaging (Styrofoam) - no foam peanuts
Glass bottles and jars
Household batteries
Large appliances (refrigerators, freezers, air conditioners, maximum 3)
Lawnmowers - electric, battery, or gas-powered (remove battery, drain gasoline and oil before recycling)
Lead acid car and truck batteries (maximum 3 per day per resident)
Light ballasts
Metal containers (cans, tins, foil, empty aerosol cans excluding spray paint cans)
Other flexible plastic packaging
Paper containers (tetra-packs, coffee cups)
Plastic bags and overwrap
Plastic containers (jars, jugs, bottles)
Power tools
Printed paper and paper packaging (newspaper, magazines, catalogues, writing paper, paper bags)
Propane tanks (maximum 4 disposable and 2 refillable)
Scrap metal
Small appliances
Smoke and carbon monoxide alarms
Thermostats
Materials accepted at the Transfer Station
Fees apply to the following materials accepted for recycling at the Transfer Station. Some materials have volume restrictions.
Mattresses and box springs
New drywall (gypsum)
Food scraps
Yard trimmings and unfinished wood waste
Materials accepted at other locations
The following materials are not accepted here. They are included in take-back programs and accepted at designated drop-off locations. Use the Waste Wizard to find drop-off locations.
Antifreeze and empty antifreeze containers
Broken televisions and computer monitors
Flammable liquids
Medications
Paint and empty paint cans
Pesticides
Tires
Used oil, oil filters, and empty oil containers
Preparing items for drop-off
If you are dropping off materials accepted for free at the Zero Waste Centre and materials accepted for a fee at the Transfer Station, we recommend you:
Sort your materials by product type before loading.
Load your vehicle with free recyclables first.
Load garbage and recyclable items requiring a fee next so they can be dropped off first at the Transfer Station before you go to the Zero Waste Centre for recycling.