Fallen Apple Tree by Christos Dikeakos
Agents of change: collaborative alchemy
Agents of Change is a senior-focused public art project. Open to interested seniors, it provides participants with a unique opportunity to work with a team of established artists over an extended period of time.
Over a span of two years starting in February 2020, the group will investigate and engage with the potential of photography and photo-based media via a series of workshops. The project is open to experimentation, interaction, growth, and collaboration as the group builds skills and evolves in focus toward a significant public project or projects that will be a lasting legacy.
Agents of Change will provide a unique opportunity for collaboration and expression of concerns and priorities for a group of elders in the community. The project will be documented over its course and will contribute to the growing body of work about arts and health for seniors.
Interested in participating?
Register in person at Hillcrest Centre, or by calling 604-257-8680, or online.
For registration purposes, the project is identified as Photo-Art Workshop.
Contact us
Hillcrest Centre
4575 Clancy Loranger Way
Vancouver BC, V5Y 2M4
604-257-8680
Artist team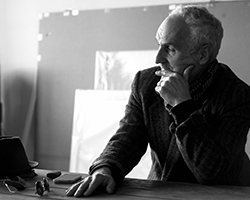 Photo by James O'Mara
Christos Dikeakos
Born in Thessaloniki, Greece, Dikeakos resides and works in Vancouver. Since the late 1960s, he has played an important role in the development of conceptual photography in Vancouver.
His rich and active photographic practice, recognized and collected internationally, explores the histories of place and urban typologies from a contemporary perspective.
Learn more about Christos Dikeakos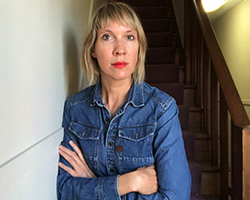 Self portrait
Birthe Piontek
Born in Germany, Piontek is an Assistant Professor at Emily Carr University of Art & Design. Through photo work, sculpture and installations, she explores aspects of the relationship between memory and the complexities of identity, including female identity and its representation in society.
Her work is exhibited and published internationally. Her publication Abendlied was named by Time Magazine as one of the best photo-books of 2019.
Learn more about Birthe Piontek

Other artists will participate on an occasional basis.
Agents of Change is produced by the City of Vancouver Public Art Program in fulfillment of the public art requirement for Opal by Element, and in partnership with Arts & Health: Healthy Aging Through the Arts, Vancouver Board of Parks and Recreation.