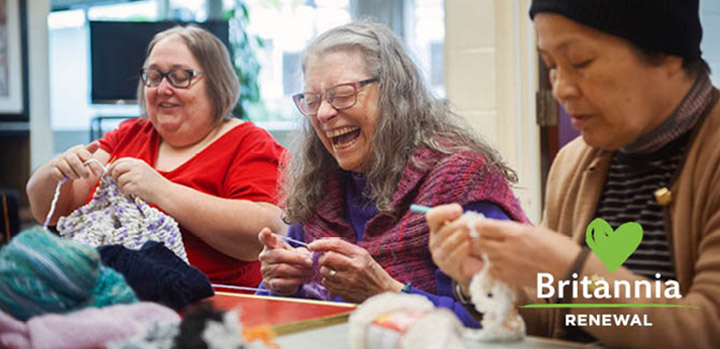 Britannia Renewal
Together with the community, we are working on the rezoning phase of the Britannia Renewal.
In July 2018, Vancouver City Council approved the Britannia Renewal Master Plan. Now, the City and Project Partners (the Britannia Community Services Society, Vancouver School Board, Vancouver Public Library and the Vancouver Board of Park and Recreation) are working with the community to develop and submit a rezoning application for Britannia.
What's happening

Help shape the future of Britannia!

From February 2021, there will be many opportunities for you to share your feedback on the future of the Britannia.

We'll ensure that there are lots of COVID-safe ways to participate.