Print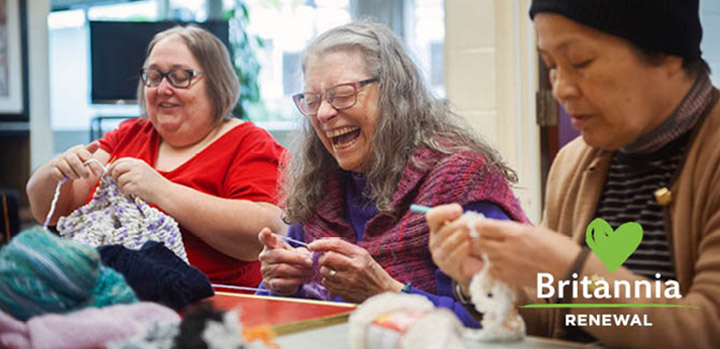 Britannia Renewal
We are working together with our partners to renew and revitalize Britannia Community Services Centre and the larger Britannia site.
The Britannia Renewal Master Plan was unanimously approved by Council in July 2018 with support from the site partners. We are currently undertaking comprehensive site rezoning.
Our partners
Vancouver School Board
Vancouver Public Library
Vancouver Park Board
Britannia Community Services Centre
This community-guided project will result in a plan for the evolution of the site and its facilities for the next 30 years.

Britannia Renewal Vision
The Britannia Renewal Vision is the result of a comprehensive engagement with community members, service providers, and staff. It is a refining of many voices and a record of the needs, dreams, and aspirations of the community for Britannia's renewal.
The vision has formed the development of a functional space program (types, qualities, and adjacencies of space needs) and design options in the Master Plan.
Project timeline
Community engagement and involvement is a critical part of each project phase.
March - Sept 2017

Visioning: Listening to your ideas

Sept - Feb 2017

Exploring: Developing options for the renewal of Britannia

Oct 2017 - May 2018

Creating: Britannia Renewal Master Plan

Spring 2018

Report back to partner boards and Council

July 2018

Master plan support from partner boards and Council approval

2019 - 2020