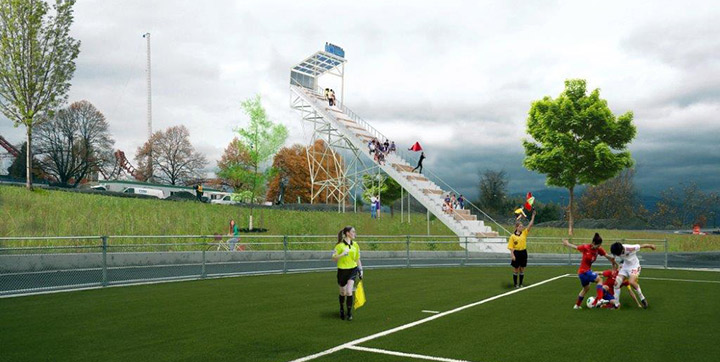 Public Art at Hastings Park: Home + Away
A fun "slice" of historic architecture
Home + Away is a playful public artwork for Hastings Park's Empire Fields. The structure harkens back to the old grandstands and scoreboards that were once a feature of the park.
Fabrication on Home + Away begins in June and is scheduled for completion in October 2022.
The 17-metre high sculpture echoes the iconic roller coaster structure and will provide comfortable seating for over 40 people to have an excellent view of the playing fields.
The artwork is funded by the our Public Art Program, which commissions artworks for public places around the city.
Contact our Public Art Program
Read our blog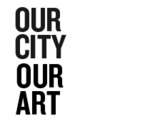 A blog that explores Vancouver's public art