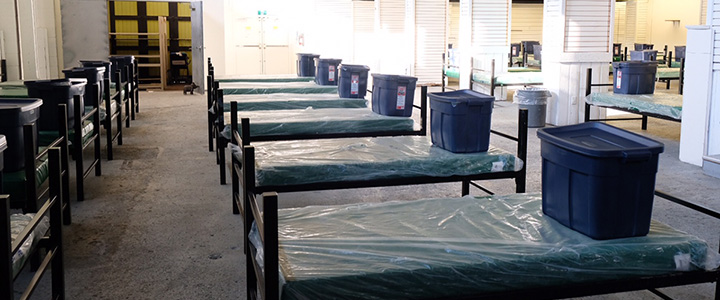 Shelters and winter response strategy
Finding a shelter bed in Greater Vancouver
Resources:
Shelters save lives by connecting people experiencing homelessness with necessary health, social, and housing services.
We're committed to ensuring all residents have a safe place to come inside, particularly during the cold winter months and other extreme weather.
There are various types of shelters in Vancouver – from permanent, purpose-built shelters, to temporary shelters, to spaces opened only during extreme weather.
We activate warming centres when the temperature drops below -4°C or it feels like -5°C. We activate cooling centres when the temperature rises above a certain point.
Finding a shelter space
Review shelter details:
Get extreme weather updates
Questions about shelter services
For questions pertaining to shelters, warming centres, or extreme weather responses, contact homelessness@vancouver.ca or call 604-673-8443
Donating to shelters
Get in touch with the appropriate shelter provider: