Print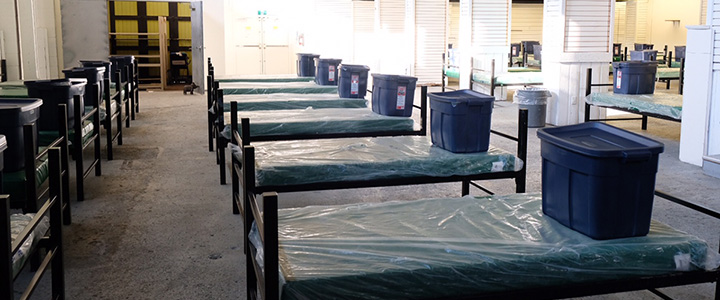 Winter Response Strategy and temporary shelters
Temporary shelters save lives by connecting homeless residents with necessary health, social, and housing services.
We're committed to ensuring all residents have a safe, warm place to come inside to during the cold winter months.
There are various types of shelters in Vancouver – from permanent, purpose-built shelters, to temporary shelters, to spaces opened only during extreme weather. Council works with both local non-profit agencies and the Province of BC to provide temporary beds, meals, and shelter to the city's homeless population.
Each year, the City of Vancouver and BC Housing partner to open temporary shelters so people experiencing homelessness can find the support they need. Find information on permanent shelters that operate year round
Extreme Weather Response spaces funded by BC Housing are in addition to the temporary shelter spaces.
When the temperature drops below a certain point, warming centres are activated.
Need to find a shelter space?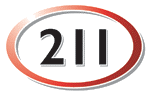 Find updates during extreme weather
Follow us on social media or call 3-1-1 for up to date information.

During extreme weather, view a list of additional shelter space and warming centres (191 KB)
2019-2020 temporary shelters
Temporary shelters opened in November 2018 and remained open every night throughout the winter.
On March 4, 2019, the Province approved additional operating funding to keep eight temporary shelters and nearly 240 beds open for the next 12 months, until March 31, 2020.
We're committed to ensuring that temporary shelters are managed safely and responsibly.
We welcome feedback
The City, Province, and shelter operators will continue to respond to any issues that arise. Any concerns that are raised will be addressed as quickly and fully as possible.
Contact the City or the shelters directly to provide feedback.
homelessness@vancouver.ca
604-673-8443
Operations management plans for temporary shelters
Each temporary shelter has an operations management plan outlining how the shelter will be operated and whom to contact with concerns. More plans will be added here as they become available.
Outreach
Before shelters open, outreach workers let people experiencing homelessness in the local area know that shelters in their community will be opening.
In past experience, when temporary shelters are open, the Downtown Vancouver Business Improvement Area has reported a reduction in the number of people sleeping on the street, and a corresponding reduction in street disorderly behaviour, including aggressive panhandling, open drug use, and trespassing on private property.
Dawn Bergman's legacy
On 19 December 2008 Dawn Bergman, aka Tracy, died when a candle ignited her shopping cart. She was homeless and had turned down police offers of help because she was worried she would lose the cart that carried all her belongings. At the time, most shelters did not allow people to store their belongings.
A 2009 Coroner's Report identified the need for locations where people living on the streets could secure their buggies and carts.
Temporary shelters address this need, and serve people near the places where they reside.
Learn how our 10-year strategy provides a strong foundation for the future in Vancouver.