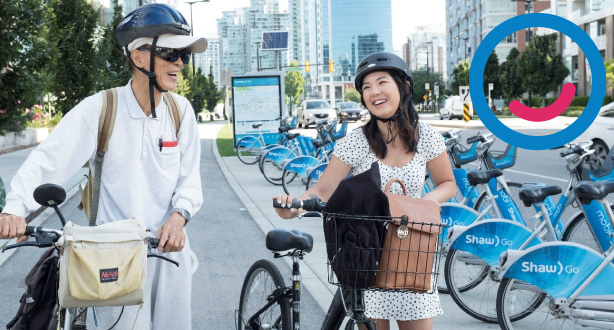 Employer transportation resources
Employers play an important role in reducing greenhouse gas emissions associated with transportation. Through our new VanGO initiative, we will be providing more support to organizations to:
Encourage more active transportation and transit
Reduce private vehicle trips
Encouraging active transportation and transit, and reducing private vehicle trips
What's happening

Employer Outreach Pilot

In fall 2021, we began to engage employers looking to improve their employees' sustainable commute programs as they prepare to transition back to the workplace.

The Sustainable Mobility Toolkit for Employers has been developed to help organizations build a sustainable commute program that suits the needs of its business and employees. The toolkit features best practices, resources, and incentives that employers can utilize at the workplace. (15 MB)

Transportation Demand Management (TDM) enquiries? Email: employerTDM@vancouver.ca
Subscribe to our mailing list
We are developing an employer Travel Demand Management program that will help employers encourage more walking, biking, transit, and car-share use – and reduce personal vehicle trips.
To stay up to date on our progress, and hear about our new programs and initiatives, sign up to our mailing list.