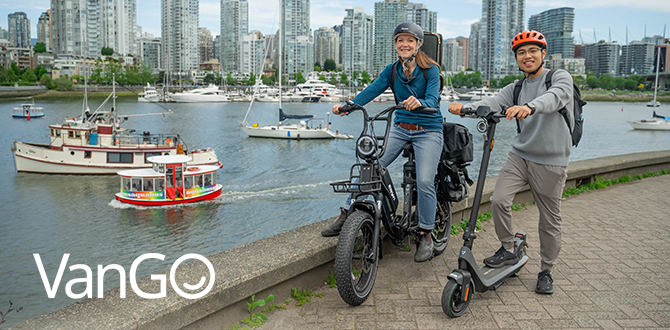 VanGO
VanGO is our new visual identity that will help effectively promote and support the programs and initiatives developed through our new Transportation Demand Management (TDM) Action Plan. (1.7 MB)
The goals of the TDM Action Plan align with our broader transportation strategies. The focus of the plan is to help achieve our Climate Emergency Action Plan target that two-thirds of daily trips taken be by active transportation and transit by 2030.
VanGO's integrated initiatives are dedicated to:
Promoting and encouraging active transportation and transit
Reducing private vehicle trips
Come back soon for the latest updates and resources as we work towards our 2030 target.