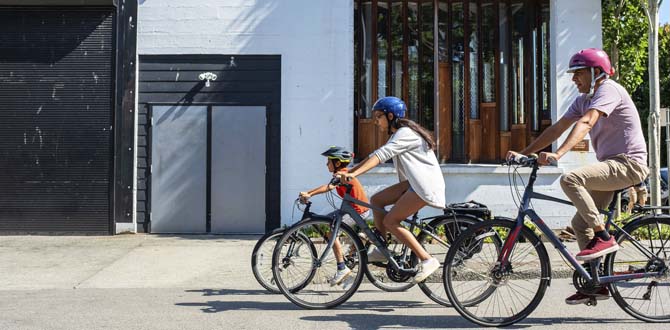 Cycling in Vancouver
E-bike rebate applications
The Province of BC recently announced new e-bike rebates of $350 to $1,400. E-bikes are a convenient alternative to motor vehicle trips and will help advance our goal of getting more people using healthy and cleaner transportation.
Applications opened June 1, 2023, and are expected to fill up fast. Find out which e-bike rebate you qualify for and how to apply
Cycling is one of the cleanest and most energy efficient forms of transportation and the number of people choosing to cycle continues to grow every year.
Much of this growth comes from our support for green transportation initiatives to make cycling and walking more safe, convenient, and comfortable for people of all ages and abilities.
Expanding the bike route network is an important strategy in our effort to reduce traffic congestion to become more sustainable.
Our initiatives
By expanding and upgrading our cycling network, we are increasing cycling comfort and encouraging more people to ride their bikes.
We install bicycle racks and corrals on public property around Vancouver, as do businesses on their properties.
We encourage event planners to promote cycling and walking by providing bike valet parking and promoting public transit options at events.
Skateboard in protected bike lanes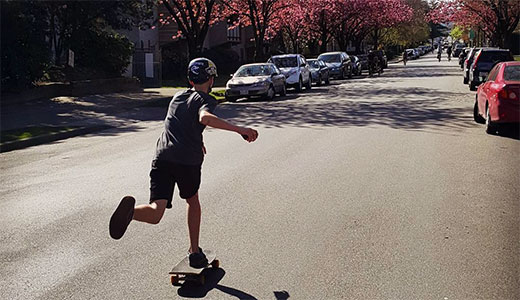 In November 2017, Council approved that skates, skateboards, and push-scooters be permitted in protected bike lanes.
Protected bike lanes are physically separated from motor vehicle traffic by barriers such as concrete medians, planters, and vehicle parking lanes. Before this pilot, skateboarding was only allowed on local streets (without painted lane lines).
Read the bylaw for this pilot program

(183 KB)
Follow us on Facebook