Register your bike to reduce theft
How to help defend against the bike theft epidemic
Register your bike with 529 Garage bike registry for free – it takes only five minutes!
Get a 529 Garage decal to discourage thieves
Lock your bike properly
Around 2,000 bicycles are reported stolen in Vancouver every year, but only a few get returned to their owners when recovered by police.
Why so few? Because many owners don't record and share their bike serial number and description.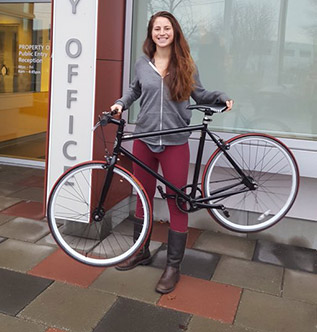 529 Garage works! This person got their stolen bike back because they registered it.
Get a 529 decal
Find free registration events
Follow @project529BC on X or Facebook for upcoming pop-up events.
Or search the hashtags:
Bike shields
Project 529 shields act as a license plate or decal for your bike. Each shield has its own code.
If your bike is ever stolen, it will make it easier for both the cycling community and the police identify your stolen bike and return it to you.
Where to get a shield:
Bikes registered within 10 miles of Vancouver
Estimated property value recovered for bike owners
Contact us