Print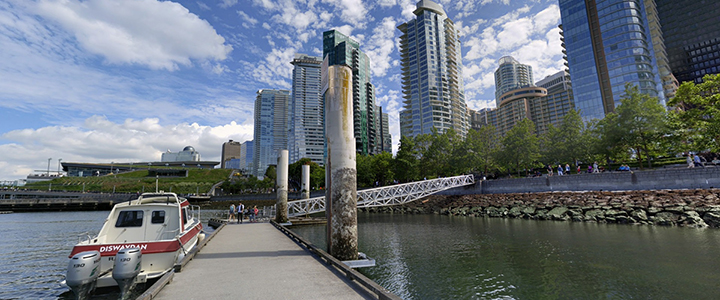 Harbour Green Dock renewal
The Vancouver Park Board is planning to work with Engineering Services to renew the damaged dock at Harbour Green Park.
The dock's uses have evolved over time to include limited transportation, recreational boating moorage, and a pedestrian walkway.
What's happening
The dock is currently closed
Due to damage from unauthorised use, the dock is not open to the public this year and will be temporarily removed and stored offsite for safety reasons.
---
Proposal for limted ferry services
The proposal to further explore addition of limited ferry services and to engage with the public was presented to Commissioners at a Park Board meeting on April 15, 2019, where it received unanimous approval:
---
Public engagement
We'll engage with the public during summer 2019 about the future use and design of the dock. The dock will be retrofitted and reinstalled based on input from stakeholders and the public.
Timeline
Here is our progress and planned steps.
2018

April 2019

Summer 2019

Fall 2019

Early 2020

Early 2021
Contact us