Print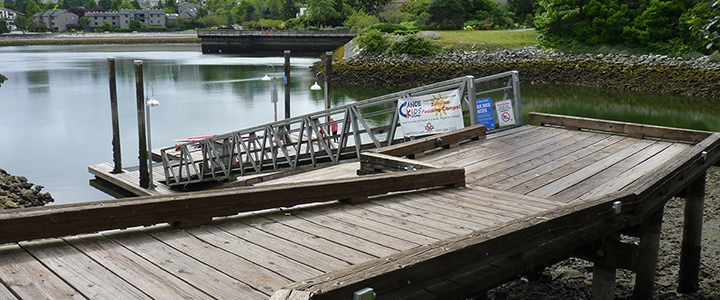 Alder Bay replacement dock design
The dock for launching non-motorized watercraft in Alder Bay needs replacing. This is an opportunity to design a dock that is universally accessible and meets the needs of all users.
The Vancouver Board of Parks and Recreation staff and consultant team have been working on the dock design with CMHC Granville Island, False Creek Community Association, paddlers, and rowers.
The estimated cost to replace the dock is $2 to $3 million, some of the funding needed for the project may be considered in the next Capital Plan 2019–2022.
Related projects
The Park Board strategy to improve non-motorized boating opportunities throughout the city.
Find information about the City's boating facilities, docks, marinas, plus the Police Marine Unit, the Coast Guard, and more.
Granville Island 2040 is a planning project commissioned by Canada Mortgage and Housing Corporation to produce a comprehensive vision for Granville Island.