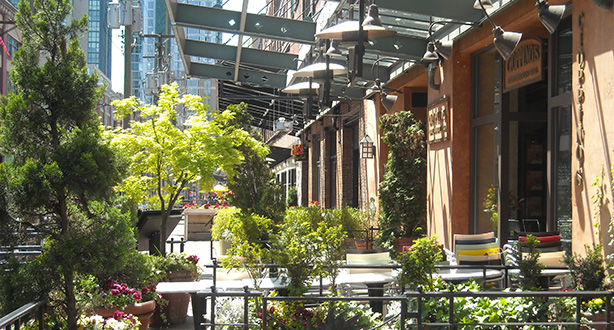 Get a patio permit for a restaurant or cafe
If you're considering serving alcohol on your 2023 summer patio, we strongly encourage you to apply to the LCRB now for a new permanent licensed area (in other words, to extend your 'red line' to include your patio).
What's happening

Fall review of Patio Program

This fall, we are continuing our review of the Patio Program and engaging stakeholders about:
Permit fees
Patio design guidelines
Patio accessibility
Patio permit holders and stakeholders will be invited to share their feedback through an online survey and workshops. More information on the engagement process will be shared with patio permit holders and on this page when engagement activities launch.
Email patioprogramreview@vancouver.ca with any questions.
Public property
Find the right permit for your business. Permits are available based on patio type and location OR permit length and application process.
History of the patio programs