Print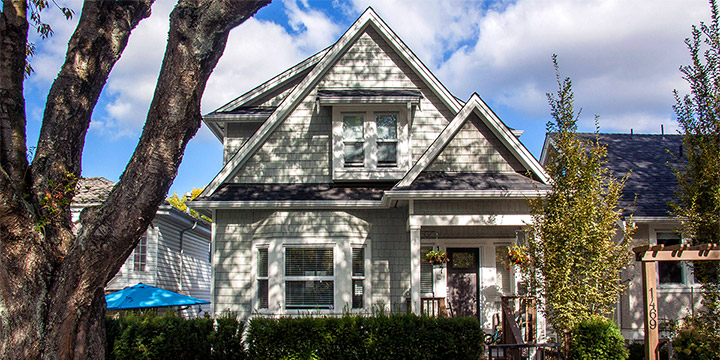 Long-term rental business licence
To rent a residential property you own for 30 days or more at a time, you need a rental property business licence. Even if you hire a property manager.
On this page
Related business licences
Properties you can rent
You can rent the following:
One-family dwelling
Laneway house
Secondary suite
Duplex
Apartment house
Residential/commercial building
Multiple conversion dwelling
Rooming house

If you have 1 or 2 tenants living with you in your house, such as exchange students, you don't need a business licence
If you have 3 or more tenants in your house, you need a general business licence
Fees and how to pay
Application fee for new business licence
Licence fee
$36 to 74 per unit (except the unit occupied by the owner) based on the type of property and unit
Annual fee
Licence expires each year on December 31
Fee is prorated in your first year based on when you start business
Type of rental property
Type of unit
Annual fee
One-family dwelling,
Laneway house,
Secondary suite,
Duplex, and
Residential/commercial building
Dwelling unit
$74
Apartment house
Dwelling unit
$76
Multiple conversion dwelling
Dwelling unit
$74
Multiple conversion dwelling
Housekeeping unit
$54
Multiple conversion dwelling
Sleeping unit
$36
Rooming house
Sleeping unit
$36
For the official fees, refer to the Business Licence Fees in Schedules A and B of the License By-law . (380 KB)
How to pay
Pay by:
Cash
Cheque or money order (made payable to the City of Vancouver)
Debit card
Credit card (Visa, MasterCard, American Express)

We don't accept credit card cheques.
Applying for a licence
Complete the rental property application . (74 KB)
Gather the following documents, based on who applies and your business structure.

As a business owner, you need:

Copy of your current, government-issued photo ID

As a representative applying for the licence, you need:

Copy of the business owner's current, government-issued photo ID
Copy of your own current, government-issued photo ID

As a limited or incorporated business, you need:

Copy of the business owner's current, government-issued photo ID
Provincial or extra-provincial certificate of incorporation issued by the BC Corporate Registry (A federal certificate of incorporation issued by Industry Canada won't be accepted)
Notice of Articles showing your company's list of directors

Apply in person or by mail with your application, required documents, and fee payment to the address below.
Before we issue your licence
Buildings built before 1956
Because our records may not include the number of dwelling units in your building:
We need to inspect the building to confirm the number of dwelling units.
You need to provide a floor plan.
Contact us about business licences
Location and mailing address
Development and Building Services Centre
Ground floor
515 West 10th Avenue
Vancouver, BC V5Z 4A8
Hours
Monday, Wednesday, Friday
8:30am to 4:30pm
Tuesday, Thursday
8:30am to 4:00pm
See when your queue number is called
Free 2-hour parking
West 10th Ave parking lot,
between Cambie and Yukon