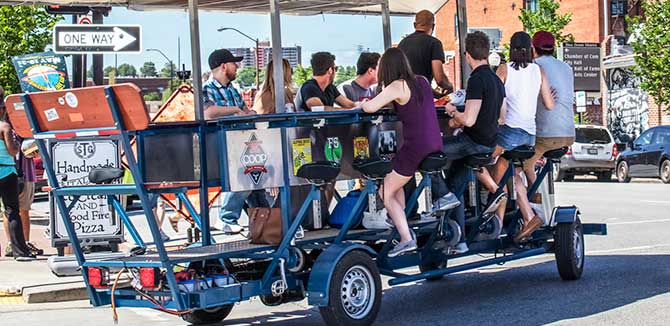 Quadricycle tours
When a quadricycle can be operated
Quadricycles may be operated on pre-approved routes and only operate:
Weekdays and Saturdays: 7am to 10pm
Sundays and Holidays: 10am to 10pm
Quadricycles are non-motorized, self-propelled four-wheeled cycles with two or more sets of pedals that can transport groups of people on pre-approved or designated road routes.
Requirements and fees
Apply to operate
Contact the vehicles for hire inspector
Phone: 604-873-7555
Contact the business licence offices
In-person scheduled appointments. Walk-in service and drop-in appointments are not available.
Development and Building Services Centre
Ground Floor
515 West 10th Avenue
Mailing address:
Revenue Services
PO Box 7878
Vancouver, BC V6B 4E2